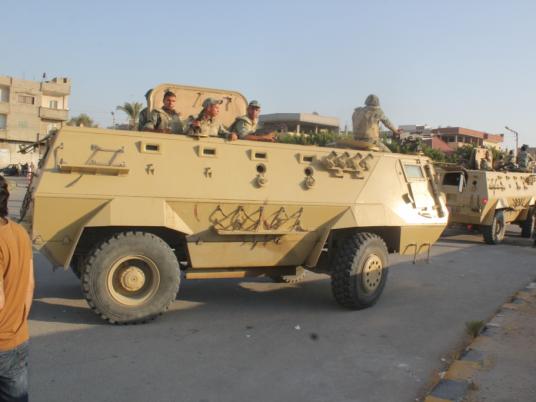 The Arish public prosecutor on Wednesday took the testimonies of the officers who were wounded in the early morning attacks on the Bir al-Abd and the Rayssa checkpoints.
They said they could not identify the gunmen, as they were masked.
Unknown gunmen simultaneously attacked seven army and police checkpoints in Arish early Wednesday morning.
The assaults came after the Sunday night attack on a checkpoint in Rafah near the Israeli border by gunmen believed to belong to extremist Islamic groups, killing 16 Egyptian soldiers.
Egyptian military and security forces strengthened their presence in Sinai after the incident and carried out a military campaign Wednesday morning that Reuters said killed 20 gunmen.
Edited translation from Al-Masry Al-Youm