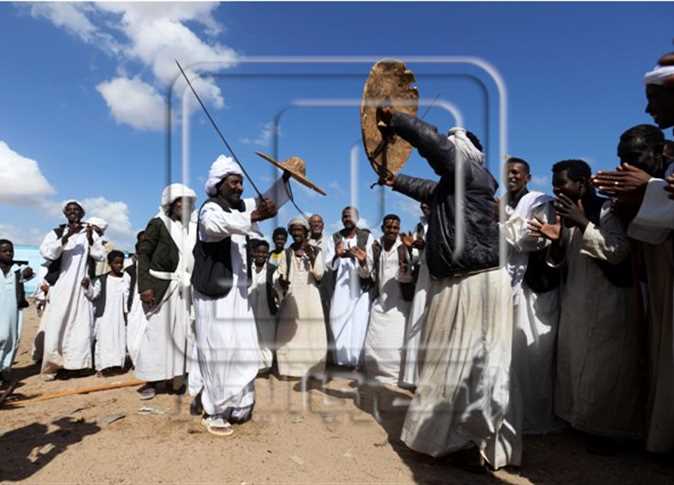 Egypt's Prime Minister Sherif Ismail approved during a cabinet meeting on Tuesday the establishment of two ports in the Red Sea governorate's Halayeb Triangle area, to settle people on the coastal land.
Red Sea Governor Major General Ahmed Abdallah said that Ismail discussed development projects worth LE1.5 billion in the area, and that construction work for the two ports will start next week and be complete within a year.
The meeting also discussed the establishment of automated slaughter houses and logistic areas in the Red Sea governorate, and the cultivation of types of fodder for use in fisheries, Abdallah said.
PM Ismail gave directives to quickly complete green-lighted projects, namely, the 2500 residential units planned for the Halayeb Triangle. The housing project will cost LE700 million.
Minister of Agriculture Abdel Moneim al-Banna said that the government's priorities for this next stage are the development of the Halayeb Triangle's borders — Marsa Matrouh and Sinai — and the improvement of the food shortage situation in Bedouin communities.
The Halayeb Triangle, which spans over 21,000 square kilometers, has been an issue of contention between Egypt and Sudan since the late 19th century.
Sudanese President Omar al-Bashir has stated on numerous occasions that the Halayeb Triangle is sovereign land. The Paris-based Sudan Tribune website reported in March that Sudan will develop a road map to eliminate Egypt's presence in the coastal land, though this has not been confirmed.
Egyptian-Sudanese relations have been strained since Khartoum claimed that Cairo was supporting rebels in Darfur — a charge that was profusely rejected.
Edited translation from Al-Masry Al-Youm