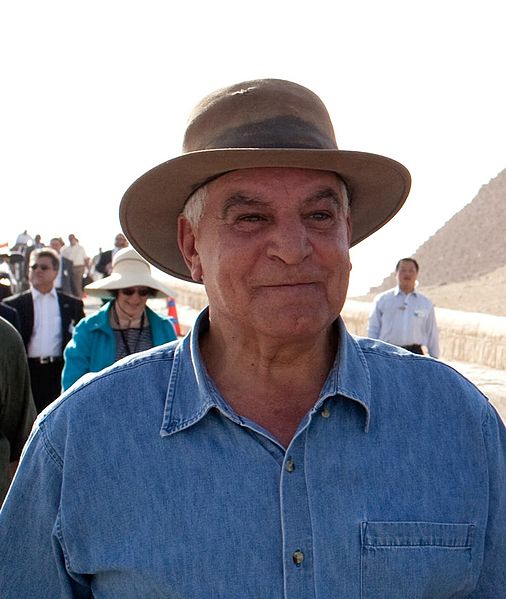 Egyptian archaeologist and former antiquities minister, Zahi Hawass, has called to invest in the pharaonic antiquities discovered in the city of Tayma, western Saudi Arabia, in order to attract tourists.
A rectangular stone cartouche of King Ramesses III, the last of the Ramesside kings – the era of the rule of the kings called Ramesses, who ruled Egypt between 1192 BC and 1160 BC, was discovered in the city of Tayma in Saudi Arabia, Hawass explained.
Hawass called on officials in all Arab countries to invest in archaeological assets to bring more tourists and increase inter-Arab tourism.
This discovery indicates the existence of commercial relations between Egypt and Saudi Arabia, he explained, as one of the papyri says that King Ramses III sent trade missions to bring copper from a neighboring country, believed to be Saudi Arabia.
Therefore, more Egyptian antiquities are expected to be discovered in the Arabian Peninsula, he stated.