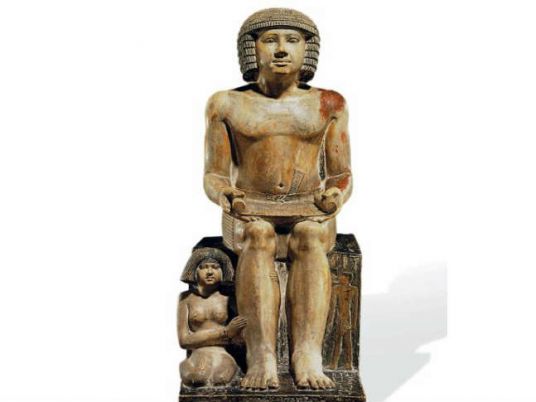 Renowned Egyptian archaeologist and former antiquities minister Zahi Hawass urged the Egyptian government to exercise international pressure to prevent the UK's Northampton Museum from selling Egypt's 4,000-year-old statue of Sekhemka.
In a controversial move, Northampton Museum sold the painted limestone statue of the Egyptian royal scribe called Sekhemka to a private collector overseas at an auction in July 2014 to help fund its renovations.
Potential buyers have until March 29, 2016 to raise the 16 million pounds necessary to buy the exceptionally rare and well-preserved work that dates from around 2400–2300 BC.
In statements to MENA, Hawass said there was no way Egypt can raise 16 million pounds to stop the sale of the artifact.
He said the government has to make official threats of suspending all UK excavation missions inside Egypt if the sale continues.
He called on all Egyptians and antiquities-lovers to sign a petition on his website drhawass.com to demand the UK to stop the sale procedures of the statue.
The statue of Sekhemka was given to Northampton Museum by the 3rd Marquess of Northampton, who bought it during a visit of Egypt between 1849 and 1850.
The museum attempted to sell the ancient piece in 2012 but failed as the late Marquess had set a condition that the statue should not be resold but the museum reached an agreement with the Marquess' family to give them nearly 50 percent of the sale proceeds.
The Sekhemka statue is a tomb model of a high official, wearing a short kilt and tight-fitting wig, surrounded by his wife, son and seven offering-bearers. He holds a papyrus on his knees on which are inscribed a list of offerings designed to serve the needs of the dead, including beer and cakes.