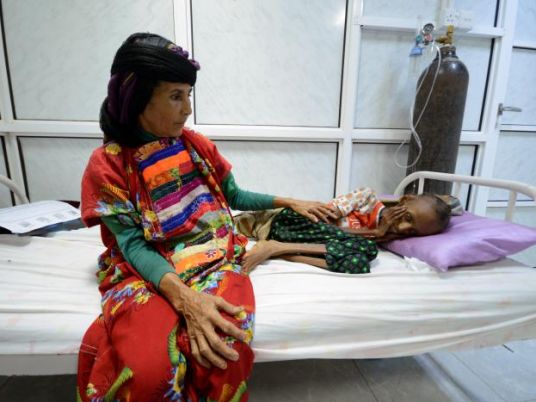 Health Minister Ahmed Emad has apologized for the poor medical services offered at public hospitals in Fayyoum.
In a press conference held during his visit to the governorate on Wednesday, the minister said: "I apologize to every patient for the delayed treatment at hospitals or the reluctance of doctors to transfer the patient to another hospital."
He added that the decision to accompany patients in critical cases from central to public hospitals was essential, but the delay in implementing it was due to the lack of commitment.
The minister said that reluctant doctors would be penalized and ordered the health department deputy in Fayoum to take strict measures, adding that 700 doctors were penalized for not fulfilling their duties.
Emad Eddin also admitted that the inadequate medical service offered in Fayoum public hospital, adding that a cornerstone for a new hospital has been placed on an area of 10 feddans at costs of LE800 million, LE450 million of which goes for construction, while LE350 million are allocated for medical equipments.
The ministry, according to Emad, adopted new system through a database to acknowledge the needs of public hospitals for their future development. President Abdel Fattah al-Sisi will launch the health insurance system after it is developed.
The health system, which has been suffering, is being developed by the ministry. He added that the health map showed several issues like the lack of health services in the Red Sea governorate. As an example, he said that a pregnant woman in al-Qusair city, which has a population of 130,000, should move to the Red Sea governorate a week before her due date in order not to die on the road.
The ministry reached an agreement with companies to resolve the issue of providing the medical requirements and medicines after the devaluation of the Egyptian pound, he said. Another agreement was reached to allocate LE1.4 billion to cover the difference in prices of the hemodialysis units.
Edited translation from Al-Masry Al-Youm