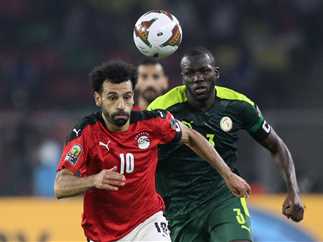 The Health Ministry allocated seven health offices to serve the Egyptian football fans traveling to Senegal to support the Egyptian national football team in the World Cup qualifiers, Acting Minister of Health and Population, Khaled Abdel Ghaffar, announced on Monday.
The seven offices will have vaccinations for yellow fever, in addition to providing coronavirus tests in addition to malaria prevention drugs, Hossam Abdel Ghaffar, the official spokesperson for the Ministry of Health and Population, explained.
The offices are located in Heliopolis, Nasr City, New Cairo, Maadi, Sayeda Zeinab, and Sahel neighborhood.
Abdel Ghaffar pointed out that these offices work from 11 am to 3 pm.
The service comes in support of Egypt's national team.
Egypt is playing the return match against Senegal in the 2022 African 2022 World Cup qualifiers on Tuesday, March 29, according to Abdel Ghaffar.