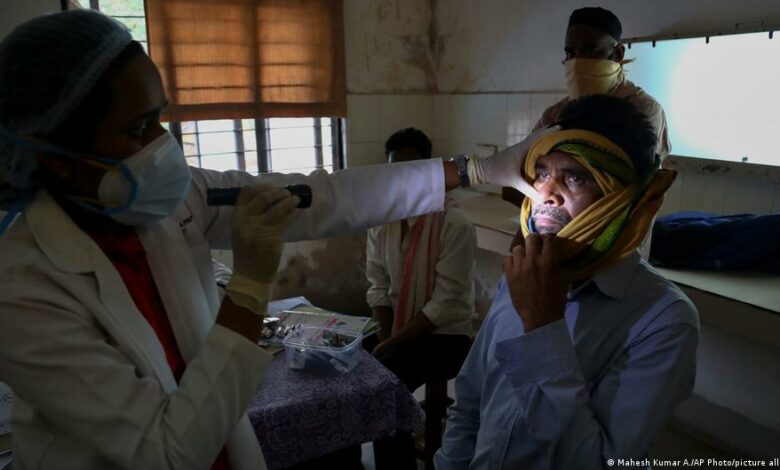 Egypt's Health Ministry has allocated specific medical centers to treat black fungus patients, Jihan al-Assal, Vice President of the Scientific Committee to Combat Coronavirus said on Monday.
She added while the disease is not contagious, 50 percent of those infected with it die.
The ministry's designation of treatment areas in hospitals comes as part of its regular periodic update to its COVID-19 protocol, Assal said. 
Assal explained that very few cases of black fungus are present in Egypt. The disease itself has existed for a long time and comes from the overuse of antibiotics and steroids, which weakens a person's immunity.
Another member of the committee, Ihab Kamal, said that it will add preventative treatment for black fungus treatment to the coronavirus treatment protocol.
Kamal confirmed that the confirmed cases in Egypt are under supervision by medical professionals and the ministry, and that some cases have already recovered. 
___
IMAGE: A doctor checks a patient who recovered from COVID-19 but is now infected with "black fungus" at the Mucormycosis ward of a government hospital in Hyderabad, India.