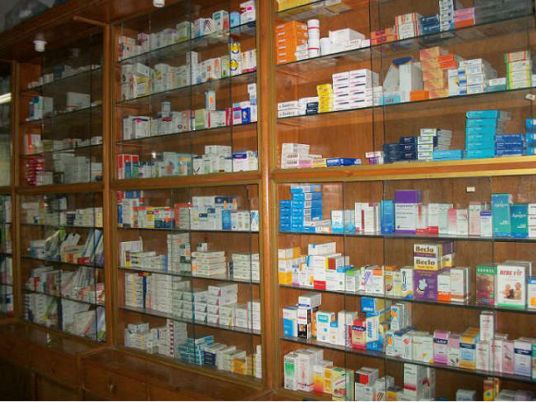 Egypt's Health Ministry announced reinstating at pharmacies a previously recalled medication that contains the heart drug Valsartan. The drug was used for treating high blood pressure until the US Food and Drug Administration (FDA) confirmed that it may lead to cancer, causing the Health Ministry to recall it from pharmacies.
The Health Ministry announced that the drug was safe for the treatment of high blood pressure and reinstated it on the Egyptian market.
The ministry issued Circular No. 7 of 2019 to re-circulate the drug that had been recalled for containing Valsartan, among other drugs, from pharmacies in Egypt, Europe and the US since July 2018.
The ministry said that the company that produces the drug imported new raw material that was analyzed by the National Organization for Drug Control and Research, affiliated to the Health Ministry, and confirmed that the raw material was safe and conformed with international standards.
In July 2018, the Central Department of Pharmaceutical Affairs of the Health Ministry recalled 14 Valsartan-containing medications, according to the Ministry of Health and Population.
The Health Ministry asked manufacturers of the drug to freeze their stocks of medicine from Egyptian markets and to withdraw all that had been distributed to the pharmacies.
"This recall is due to an impurity, N-nitrosodimethylamine (NDMA), which was found in the recalled products. However, not all products containing Valsartan are being recalled," FDA says.
The NDMA is classified as a probable human carcinogen (a substance that could cause cancer) based on results from laboratory tests. The presence of NDMA was unexpected and is thought to be related to changes in the way the active substance was manufactured, according to the FDA.
Edited translation from Al-Masry Al-Youm