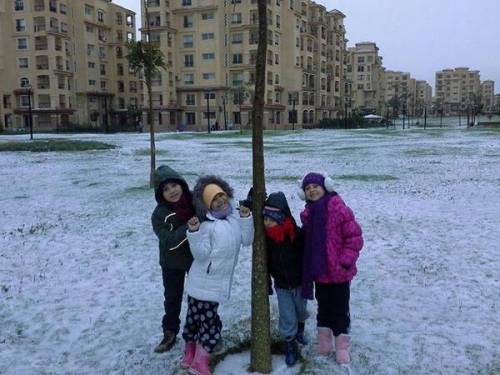 Heater sales jumped since the beginning of this week due to the current cold snap sweeping the country, according to Fathy Nasser, a member of the household appliances division at the Cairo Chamber of Commerce.
"
There are two types of heaters: halogen and oil," he explained. "The demand is increasing for Chinese halogen heaters in particular because of its low prices. You can get one as cheap as LE75."
Nasser said that halogen heaters are also relatively small and easily moved, unlike oil heaters which are large, expensive and consume large amounts of electricity.
Emad Ragab, an owner of an electronics store on the busy commercial street of Abdel Aziz, said sales of electric heaters have consequently improved last week. Sales had previously been declining towards the start of the season compared to the same period last year.
The price of heaters have also gone up about 5 percent this season compared to the previous, says Ragab.
Edited translation from Al-Masry Al-Youm