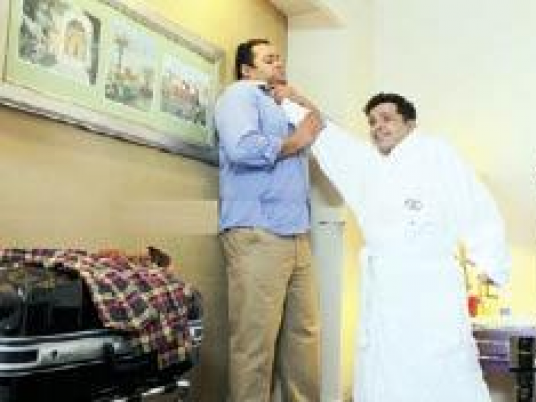 Actor Mohamed Heneidy confirmed that he will be filming Thursday the ad banner of his movie "Yom Maloush Lazma" (An Unecessary Day).
The movie is starring Robbie, Reham Haggag and Tariq Aziz. The movie is scheduled to be displayed during the mid-year vacation.
Heneidy mentioned that movie director Ahmed al-Gendy had finished preparing the first version of the film.
Heneidy expressed his happiness with the new experience and stressed it would be different from his previous works and would be a surprise to the public both at the levels of form or content. The entire film revolves in one day, with the hero waking up on the night of his wedding, and follows his experiences in many situations throughout the rest of the day.
Heneidy expressed his delight to work with Gendy saying it was their first movie together and was his first time to work with Robbie.