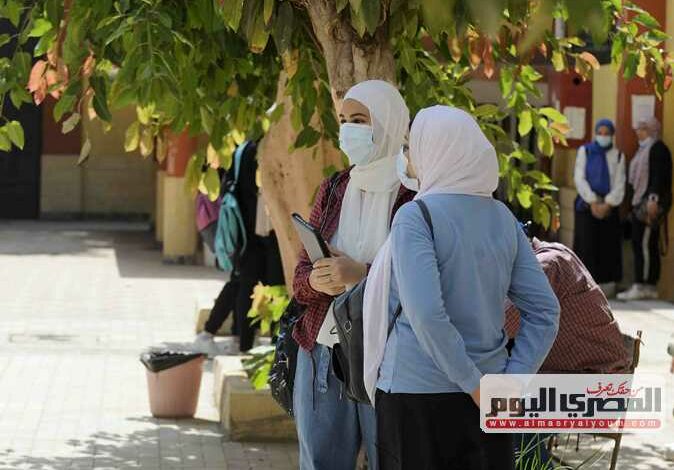 Egypt's 2021 high school exams started on Saturday, amid strict COVID-19 precautionary measures.
About 292,852 students from the Scientific Division were scheduled to begin the new multiple choice exams, which are written in Arabic. A total of 649,387 students are taking high school exams this year.
The ministry has asked all students to arrive 60 minutes prior to the start of the exams for inspection.
The testing is a major nationwide event that decides admission to universities and colleges.
Egypt's Education Ministry will test its tablets before the exam starts to ensure their security and functionality. Tablets will be withdrawn in case there are any applications dowloaded onto them.
The ministry has assigned a team of 10 teachers and administrators to each school to organize the entry of students to the examination committees and prevent overcrowding.
Security officials called on the high school committees to prevent the presence or gathering of' parents in front of the committees in light of the precautionary measures to confront the spread of coronavirus.
Students are prohibited from hacking the tablets, downloading any applications on them, leaving the secured system, accessing the grammar book in the Arabic language exam, brining mobile phones or headphones to the exam, bringing printed materials, and entering the committee without a face masks.
The Egyptian government announced in June that exams this year for high school students will be conducted with both paper and electronic systems to ensure that students do not encounter any problems.
Edited translation from Al-Masry Al-Youm