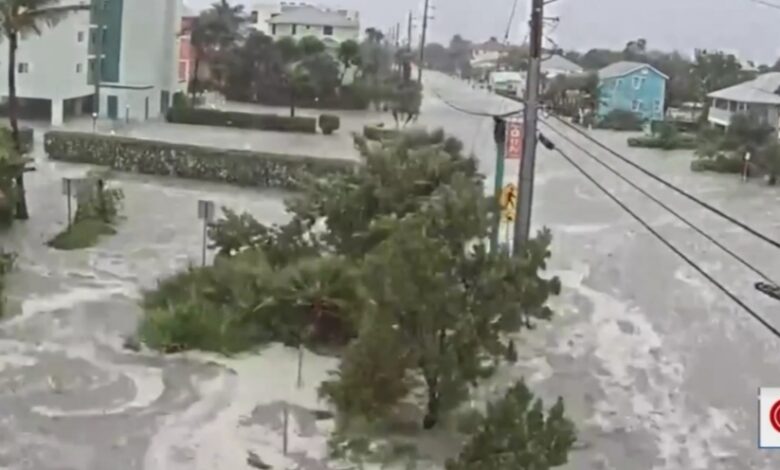 Floodwaters from Hurricane Ian inundated the set and newsroom at Fort Myers-based CNN affiliate WINK TV.
WINK Chief Meteorologist Matt Devitt posted on social media, "Storm surge got into WINK, flooded out our entire set and newsroom in Fort Myers.  Lost power and I was unable to continue broadcasting on tv and radio."
An update on the station's website indicated its newscast went off air during the brunt of the storm Wednesday afternoon.
"Storm surge and a flood brought by Hurricane Ian has interrupted the WINK News broadcast. The power went out just before 5 p.m., but anchors Lois Thomas and Chris Cifatte and Chief Meteorologist Matt Devitt continued to broadcast on Facebook for a period of time," according to the station's website.
"We are like everybody else," said Tom Doerr, director of local news and content at WINK News. "We are experiencing the same difficulties like everybody else."