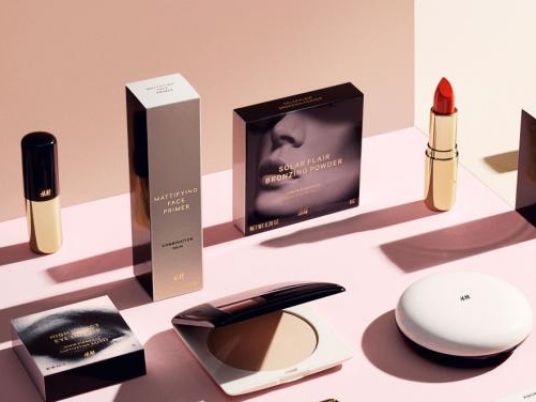 H&M has jumped on board with a bold campaign aiming to eradicate animal testing throughout the fashion and beauty industry.
The retailer has teamed up with the animal welfare group Humane Society International (HSI) on an ambitious new pledge to make the ethical treatment of animals a priority in the business.
The partnership aims to pursue policy change in countries around the world, focusing on legislative bans on animal testing of cosmetics, as well as outlawing the cruel practices within wool and down production.
"Animal welfare is important to us at H&M and we want to contribute to improved animal welfare practices in our industry, which is why we are committing ourselves not only to further improve our own requirements, but also to work collaboratively with HSI to elevate standards throughout the industry and globally," said Madelene Ericsson, Sustainability Business Expert at H&M.
"HSI is a globally recognized organization with long experience within this area we believe they will be a very good partner in pushing for change and we hope that other companies will be inspired to do likewise."
HSI already runs a #BeCrueltyFree campaign, launched in 2012, to help achieve an end to all animal testing within the global beauty industry, which H&M will support through consumer advocacy, communicating with key stakeholders, and supporting training and education programs.
H&M, meanwhile, has been making inroads into sustainable fashion with its "Close the Loop" collection, made from recycled garments.
Together the two companies have promised to work to ensure the welfare of animals from which wool, hair or down is derived, by attempting to outlaw practices such as national legislative bans on mulesing, live-plucking and force-feeding.
"As a company that already eschews animal testing of its own cosmetics, H&M is now sending a strong message industry-wide that more needs to be done to end the suffering of animals in cosmetics tests," said Troy Seidle, director of HSI's research & toxicology department.
Cosmetics animal testing is currently legal in around 80 percent of countries worldwide, consuming as many as 100,000 animals annually.
The issue remains a contentious one within the industry, with MAC recently coming into the firing line earlier this summer when former campaign model Pamela Anderson penned an open letter to the president of the parent group Estée Lauder John Demsey.
In the letter Anderson criticized the brand's decision to submit to legally required animal testing procedures in China.