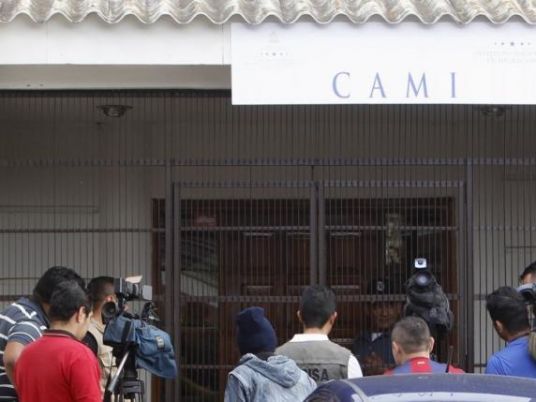 Honduran police arrested a Syrian woman and two Pakistani men on Saturday after determining they were traveling illegally and presumably en route to the United States, authorities said.
The woman had a photocopy of a Syrian passport and the two men described themselves as Pakistani but did not carry passports, police commissioner Leonel Sauceda clarified to Reuters. None entered through an official border crossing, Sauceda said earlier.
"They entered at a blind spot," he said.
The three were detained on a public bus in the Central American country's southern Choluteca state, at a highway checkpoint after having entered Honduras from Nicaragua.
Another police official who declined to give his name because he was not authorized to talk about the case said nearly all migrants detained in the area are traveling en route to the United States.
The Honduran police have identified the Syrian woman as 39-year-old Hanna Maissoun. The two Pakistanis are Muhammad Shafiq, 30, and Nassem Abbas, 21, the police said.
It was not immediately clear how long they have been in the region.
Earlier this week, Honduran authorities detained five Syrian nationals traveling on doctored Greek passports.
The five men had been fleeing conflict in Syria and had been trying to get to the United States when they were stopped, the authorities said.
Honduran police said there were no signs of any links to the November 13 suicide bombings and shootings in Paris that killed 130 people. Islamic State claimed responsibility for the attacks.
The five were part of a wider group of seven Syrian nationals who acquired forged passports in Brazil and then went by land to Argentina on their way north, a US government source familiar with the case said. The source also said there was no evidence to suggest the men were militants.