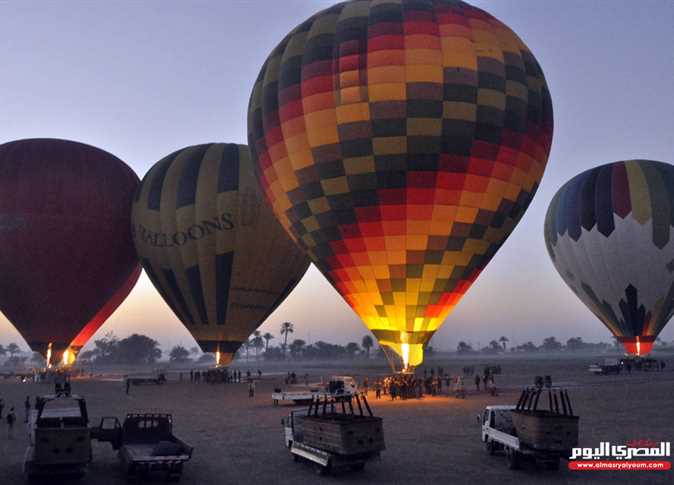 Hot air balloon flights resumed in Luxor on Monday, after a hiatus of more than seven months due to the coronavirus outbreak.
The Civil Aviation Authority halted hot air balloon flights in March, as part of a set of precautionary measures to curb the spread of the virus.
Hot air balloons are once again decorating skies of Luxor city, allowing visitors to enjoy the monuments and temples along the Nile river.
The owners of the companies operating these flights were happy with this decision, saying that the return of hot air balloon flights is a boon to workers in the tourism sector.
They added that the companies have taken more measures to ensure greater safety during the hot air balloon rides, which set off every day carrying hundreds of tourists.
The Civil Aviation Ministry has renovated the western bank's hot balloon port, ensuring better services and insurance for the trips.
Some of the renovations included better stocking the balloon airport, installing internationally approved modern surveillance cameras and an integrated air surveillance station.
Luxor ranked third worldwide in having the most hot air ballooning trips and tourists in 2019, according to the representative of the Egyptian Federation of Hot Air Ballooning Companies in Luxor, Ahmed Aboud.
The Civil Aviation Authority has also trained balloon operators to use modern devices to help keep track of balloons while they are in the sky. The authority will utilize GPS devices to record the ride's navigation so that it can ensure that the balloon flight paths adhere to the authority's principles of safety and security.
Edited translation from Al-Masry Al-Youm