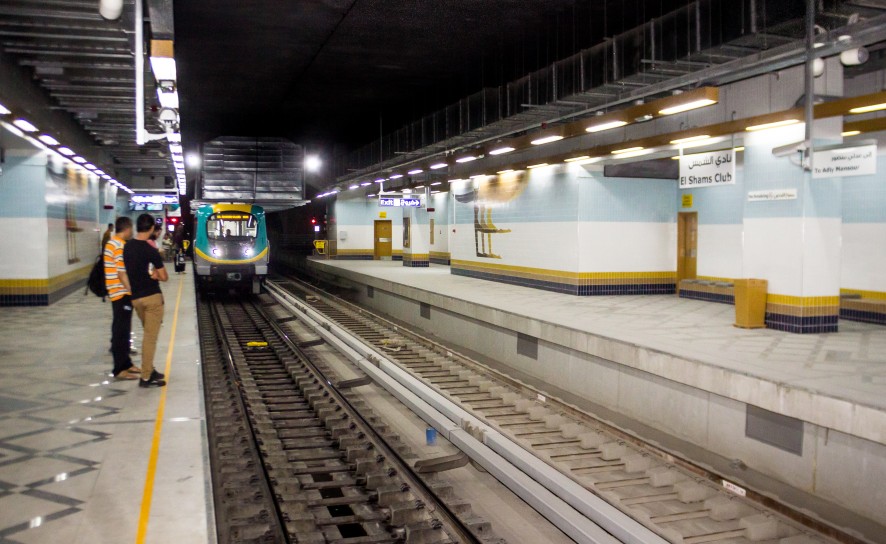 Egypt's House of Representatives approved on Tuesday a grant agreement for technical assistance between Egypt and the European Bank for Reconstruction and Development (EBRD) in renovating the first line of the Cairo Metro.
The project agreement, worth €3,500 million, was signed by the two parties back in October.
MP Wahed Qorqor, representing Parliament's plan and budget committee, confirmed that the project time has been reduced from six to four years, in light of leadership directives to shorten project implementation periods.
According to a report issued by the committee, the development and modernization of the first line of the metro represents a real challenge to the Transport Ministry, given that since its establishment in the 1980s, no plan was adopted to modernize and develop the line, which has led to the deterioration of a large part of its infrastructure.
The report indicated that three co-financing agreements have been signed and ratified between Egypt and the European Investment Bank, the EBRD, and the French Development Agency, all with the aim of providing the bulk of financing necessary to begin the project.
The project consists of repairing signaling, communication, and central control systems, repairing the electromechanical systems in the facilities of the first line stations of the Cairo metro, and introducing a resource planning system.