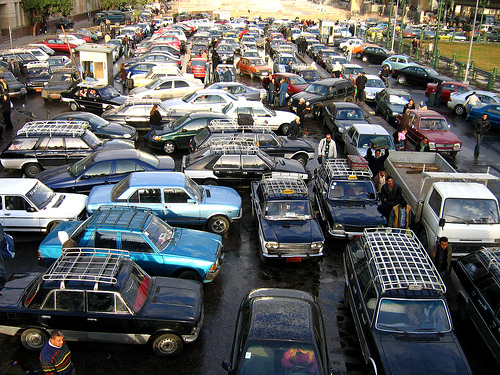 Egypt's House of Representatives, headed by Ali Abdelaal, approved a draft law on Wednesday regulating parking in Egypt.
The bill aims to define the rules and procedures necessary to use public street parking lots in an organized and civilized manner.
This will be done through the establishment of a committee in each governorate, affiliated with the New Urban Communities Authority, to determine parking spaces and prevent prevent random waiting on both sides of roads and double parking that leads to congestion.
The bill defines the committee's powers, which includes determining the locations and schedules for parking vehicles, in accordance with the provisions of Law No. 182 of 2018.
The committee will set protocols for those that organize the parking of vehicles such as companies or individuals, who will be required to obtain a license from administrative authorities.
Illegal parking services will be punished by imprisonment for a period not exceeding six months and a fine of no more than LE10,000, according to the draft law.
Egypt's parliament approved back in 2018 a law aiming to regulate the work of parking attendants (Arabic: sayes) around the country, by setting six specifying conditions for them to abide by in order to obtain a work permit as well as establishing a committee to manage parking lots in each governorate, state newspaper Al-Ahram reported.
According to the law, the committee will be responsible for issuing decisions and regulations to govern the scope of the parking attendant's work, identifying areas in need of them, determining their working hours, as well as the maximum fee to be imposed on vehicle drivers for using the service.