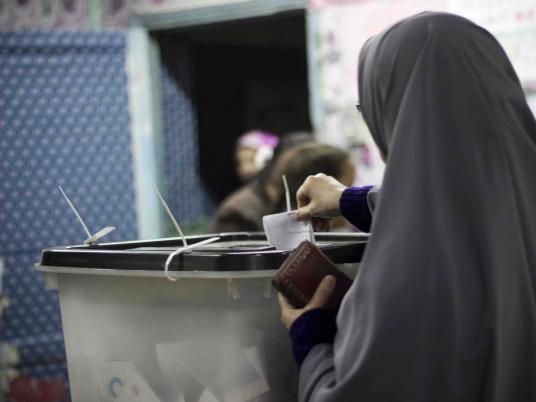 The High Judicial Elections Commission announced Saturday that candidates could start applying on 9 March to stand for House of Representatives elections.
Commission head Samir Abul Maty said that candidates could apply through 16 March, and that the applications would go to a special committee for each governorate.
He added during a press conference Saturday that the commission had formed a committee to update its database and investigate complaints related to the enrollment process.
The database now has 664,105 Egyptian expats enrolled to vote abroad in the elections, an increase in 77,614 from the old database used for the last parliamentary elections and the Constitutional Referendum.
Abul Maty also said that the commission had set standards for local and international election monitoring organizations, saying that all organizations that agreed with the conditions would have their applications accepted.
The commission published on its website the names of the organizations that have been accepted. The list, published on 22 February, includes 50 local organizations and four international organizations, all of which will receive their permits by 20 March.
The commission has also set LE1 million as the spending limit for House of Representatives campaigns, regardless of whether the candidates are individuals or running on lists.
The limit can be raised to LE1.3 million if the candidates are competing in runoffs.
Abul Maty also has the power to disqualify a candidate if they violate electoral rules, and a court will then rule on the request with a final verdict, which can be implemented without prior announcement.
Abul Maty added that each candidate will be able to access a list of voters in their constituency from the governorate security directorate for LE200.
Meanwhile, news website Sada al-Balad quoted Supreme Constitutional Court Vice President Maher Sami as saying that the next House of Representatives might be dissolved because the court hasn't reviewed the new elections law.
The court demanded that amendments be made to the law, which was passed by the Islamist-dominated Shura Council last month. The council said that it made the required amendments before sending it to the president for approval.
Edited translation from Al-Masry Al-Youm