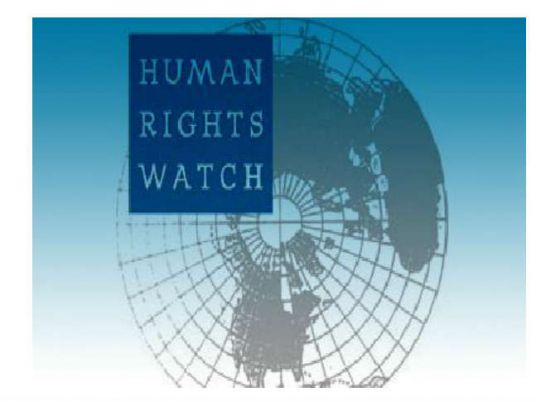 Human Rights Watch (HRW) published the top human rights-related tweets of 2015 on December 22, showcasing the trends that dominated the news over the past year.
From Egypt to Syria to Nigeria, the common themes that reappeared had to do with mass migrations from unstable countries, women's rights violations and what people are doing to stop them, stories of incredible resilience and images of heartbreak.
Here are a few of the tweets HRW shared with the world.
"Don't tell ME how to dress. Tell THEM not to rape." Sexual violence in Egypt http://t.co/Aw028cBdKx pic.twitter.com/UQ141T3FvG

— Jim Murphy (@jimmurphySF) January 21, 2015
Another tragedy. 40 migrants found dead off #Libya 's western shores, 30 more missing https://t.co/8uaAgukgzK pic.twitter.com/3WDdkkLI9q

— Hanan Salah (@HananMSalah) October 25, 2015
Killed defending human rights: 9 female activists who died in 2015: https://t.co/Pg5fCnUllX @guardian #endviolence pic.twitter.com/qKFLVRQpQN

— Nisha Varia (@Nisha_Varia) November 30, 2015
Children should be packing pencils, not pistols http://t.co/OXo7uhAcPE pic.twitter.com/oNIQ31kHak

— Human Rights Watch (@hrw) July 7, 2015
14-year-old girl raped in Somalia. Instead of arresting suspect police raped her again & again http://t.co/KA7YIz4rWz pic.twitter.com/f9FQuFw6dl

— Jim Murphy (@jimmurphySF) May 6, 2015
It turns out the photo of 4-year-old Syrian girl surrendering to a camera is real, not faked. http://t.co/7Vw3MoGWGN pic.twitter.com/RsiQhJWDPS

— Kenneth Roth (@KenRoth) April 1, 2015