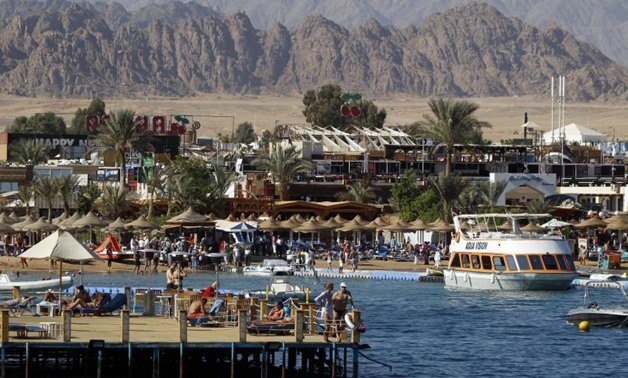 The Egyptian Resorts Company plans to establish a huge marina (yacht dock) in the southern region of Sahl Hasheesh, Hurghada, with investments of LE 15 billion by the end of next year.
The Managing Director of the Egyptian Resorts Company Wael al-Hatto, told the al-Borsa news website that the project will be implemented over an area of ​​1.2 million square meters, and will include about four or five hotels and a yacht marina with a capacity of 330 yachts, in addition to 2,000 housing units and commercial and service projects.
Hatto explained, on the sidelines of his participation at the Vested Summit in Sahl Hasheesh, that the company has completed preparing the feasibility study for the project.
He estimated that investments of the new project would be LE15 billion.
The Egyptian Resorts Company aims to finance an unspecified percentage of the project by itself, while the rest will be managed by local and foreign shareholders, he said.
The company held discussions with a group of local and foreign entities to contribute on the project, without disclosing any specific ratios for the contributions of potential partners, Hatto clarified.

He said that "We have already met with investors, and we plan to meet with other entities that have expressed interest in the project…but in the meantime we can't disclose further details."
Founded in 1995 and listed on the stock exchange in 1999, the Egyptian Resorts Company has been working since its inception as a major developer of the entire city of Sahl Hasheesh, since obtaining an integrated development license for the city from the Tourism Promotion Authority.
Sahl Hasheesh, located in the Red Sea Governorate, covers an area of ​​12 million square meters and includes major residential, commercial and hotel projects.
According to Hatto, the city includes 2,000 housing units and 3,000 hotel units, in addition to 6,000 housing units and hotels under construction expected to be operational within three years.
Since taking over the development of Sahl Hasheesh, the Egyptian Resorts Company has allocated about 50 percent of the developed area to investors.
The company has recently launched a new real estate project called "270" at a construction cost of LE444.4 million on an area of ​​44.54 square meters, with a total construction area of ​​about 35,000 square meters. The company expects to complete the "270" project in 2025, with revenues of more than LE1.155 billion.