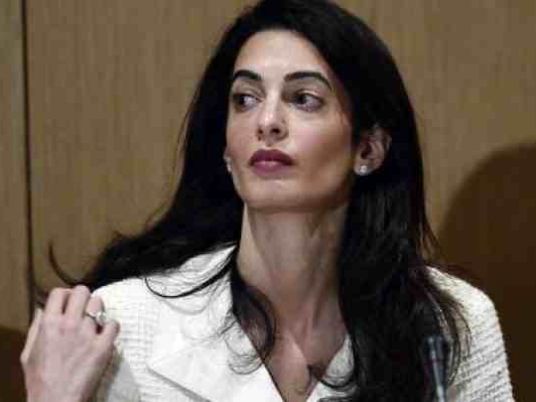 International human rights lawyer Amal Clooney will defend Yazidi women who have been victims of sexual slavery, rape and genocide by Islamic State militants in Iraq, her law firm said on Friday.
Clooney, a barrister at Doughty Street Chambers in London, is seeking to prosecute the Islamist group through the International Criminal Court for their crimes against the Yazidi community.
"We know that thousands of Yazidi civilians have been killed and that thousands of Yazidi women have been enslaved," Clooney, who is married to actor George Clooney, said in a statement.
"We know that systematic rapes have taken place, and that they are still taking place," Clooney said. "And yet no one is being held to account."
Islamic State militants have killed, raped and enslaved thousands of Yazidis since 2014, accusing them of being devil worshippers and forcing over 400,000 of the religious minority to flee their homes in northern Iraq.
Yazidi campaigners, including Nobel Peace Prize nominee Nadia Murad Basee Taha, have been pushing for international justice for the crimes committed against them by Islamic State.
Taha, 21, took her message to the UN Security Council in December last year, and has spoken to successive governments, appealing to the international community to act.
Taha said she was abducted by Islamic State militants from her village in Iraq in August 2014, and taken to the Islamic State stronghold of Mosul, where she and thousands of other Yazidi women and children were exchanged by militants as gifts.
She was tortured and repeatedly raped before she escaped three months later.
According to the United Nations, the Sunni militants enslaved about 7,000 women and girls in 2014, mainly Yazidis whose faith blends elements of Christianity, Zoroastrianism and Islam, and is still holding 3,500, some as sex slaves.
The United States, the European Parliament and the Council of Europe have all described the Islamist militant group's actions as genocide.