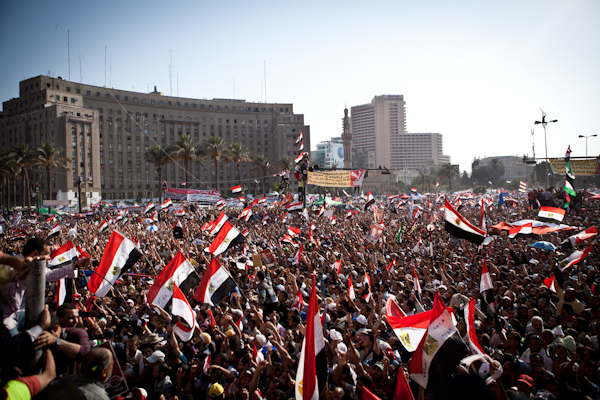 Hundreds of protesters in Cairo's Tahrir Square resumed a seven-day sit-in on Tuesday amid a festive atmosphere that has been dominating the square since the announcement that Mohamed Morsy won the presidency.
Protesters put banners up outside their tents voicing their demands, which include the Supreme Council of the Armed Forces completely transferring power to the new president, the cancellation of the supplement to the Constitutional Declaration and the reversal of the Parliament dissolution verdict. Some also called for the current formation of the Constituent Assembly to be preserved.
Some protesters at the entrance of Mohamed Mahmoud Street, which leads to the Interior Ministry, hoisted posters of Morsy and chanted slogans backing the president-elect.
In spite of the sit-in, traffic in the square has continued to flow smoothly.
Edited translation from MENA