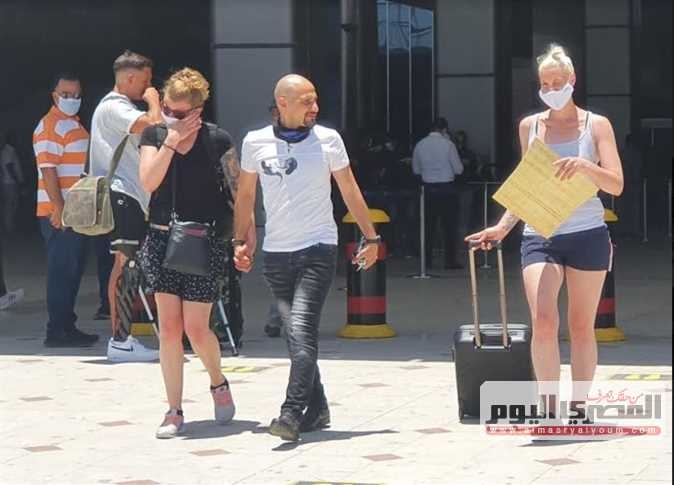 The arrival of tourists at Hurghada International Airport in the Red Sea from Europe increased on Saturday with the beginning of April to enjoy the bright sun and spring holidays, coinciding with the decline in COVID-19 infections and easing of travel restrictions.
The schedule of flights arriving at Hurghada Airport revealed that 104 regular and charter flights arrived from various European airports, which carried about 15,000 tourists within 24 hours.
The improved weather, in turn, led to an increase in cruises as Giftun Island and its diving areas witnessed a large turnout of tourists eager to enjoy marine activities and visit islands and nature reserves.
And in a remarkable development, a number of agents working in the Russian tourism market in Hurghada said that Biblio-Globus, the largest Russian company, announced the return of its tourist flights to Hurghada and Sharm el-Sheikh airports, starting from Sunday, after stopping last month due to the Russian-Ukrainian war.
Flights to Hurghada from Zhukovsky Airport on Boeing 777-200 start from April 3 to April 10, and two flights will be operated per week, and flights to Sharm el-Sheikh from Zhukovsky will operate twice a week until the end of the month.
Biblio-Globus indicated that flights to Hurghada and Sharm el-Sheikh are available for reservations in May, with departures on Russian flights from Moscow every day, and the cost of tourist trips in Sharm el-Sheikh with departure is 84,000 rubles for accommodation in a four-star hotel, and 92,000 rubles for accommodation In a five-star hotel.