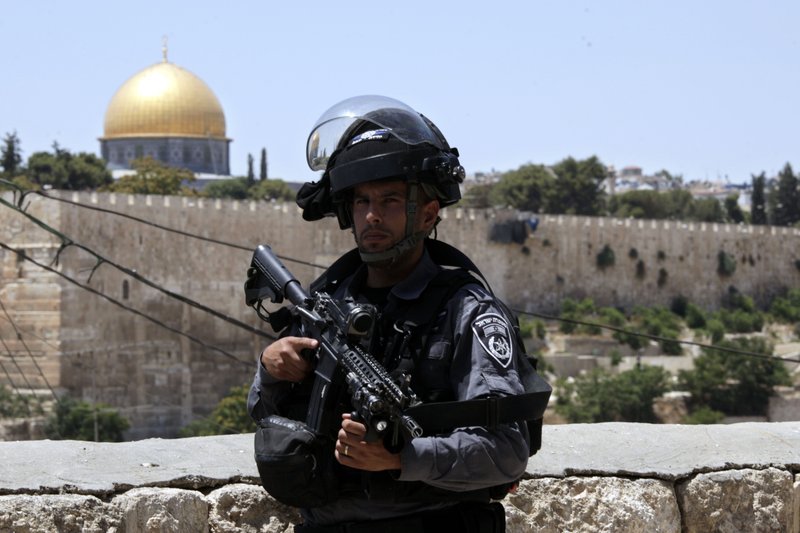 Hurricane Irma battered the Turks and Caicos Islands early Friday and Cuba evacuated tourists from beachside resorts as the fearsome storm continued a rampage through the Caribbean that has killed at least 11 people, with Florida in its sights.
Waves as high as 20 feet (6 meters) were expected in the Turks and Caicos. Communications went down as the storm slammed into the islands, and the extent of the devastation was unclear.
The first hurricane warnings were issued for parts of southern Florida as the state braced for what could be a catastrophic hit over the weekend. Following in Irma's wake was Hurricane Jose, with some of the islands hit hardest by Irma in its expected path.
Irma weakened from a Category 5 storm to Category 4 on Friday morning with maximum sustained winds near 155 mph (250 kph), but it remained a powerful hurricane.
Irma rolled past the Dominican Republic and Haiti on Thursday and spun along the northern coast of Cuba on Friday morning. Thousands of tourists were evacuated from low-lying keys off the Cuban coast Thursday in anticipation of 20-foot storm surges. Buses loaded with tourists began streaming out of Santa Maria, Cayo Coco, Cayo Guillermo and other keys dotted with all-inclusive resorts.
All residents of the area were under mandatory evacuation orders from the Cuban government, which was moving tens of thousands of people from vulnerable coastline.
French, British and Dutch military authorities rushed aid to a devastated string of Caribbean islands where at least 11 people were dead and thousands homeless. Warships and planes were sent with food, water and troops after the hurricane smashed homes, schools and roads, laying waste to some of the world's most beautiful and exclusive tourist destinations.
The first islands hit by the storm were scenes of terrible destruction.
French Prime Minister Edouard Philippe said Thursday that four people were confirmed dead and about 50 injured on the French side of St. Martin, an island split between Dutch and French control, where homes were splintered and road signs scattered by the fierce winds. The cafes and clothing shops of the picturesque seaside village of Marigot were submerged in brown floodwaters. The toll could rise because rescue teams had yet to get a complete look at the damage.
Looting was reported in St. Martin. Annick Girardin, minister for France's overseas territories, described on BFM television Friday "scenes of pillaging" of televisions as well as food and water. She lamented "how people can take advantage of the distress of others" and said it's essential for police to restore order and ensure urgent care for victims.
The US Consulate General in Curacao said it believes about 6,000 Americans are stranded on St. Martin. It said it was working with the US and other governments to try to figure out how to get the Americans off the island either by air or boat. Frantic Americans were calling home to relatives to try to get them off the island ahead of Hurricane Jose.
At least four people were killed in the US Virgin Islands, and officials said they expected to find more bodies. Authorities described the damage as catastrophic and said crews were struggling to reopen roads and restore power.
Three more deaths were reported on the British island of Anguilla, as well as Barbuda and the Dutch side of St. Martin.
The hospital on St. Thomas was destroyed and dozens of patients were being evacuated to St. Croix and Puerto Rico by the US Coast Guard. Local official said a US Navy hospital ship was arriving as early as Friday to care for unknown numbers of injured and two Air Force C-130s transport planes were bringing in food and water.
Power lines and towers were toppled, leaves were stripped off plants and trees, a water and sewage treatment plants was heavily damaged and the harbor was in ruins, along with hundreds of homes and dozens of businesses. Gov. Kenneth Mapp imposed a 6 p.m. curfew.
The primary focus for now is "making sure people have meals, water and shelter," Mapp said. "An event of this magnitude is very chilling."
Irma also slammed the French island of St. Barts, tearing off roofs and knocking out electricity in the high-end tourist destination.
French Interior Minister Gerard Collomb said 100,000 food rations were sent to St. Barts and St. Martin, the equivalent of four days of supplies.
Dutch Prime Minister Mark Rutte said the storm "caused wide-scale destruction of infrastructure, houses and businesses."
"There is no power, no gasoline, no running water. Houses are under water, cars are floating through the streets, inhabitants are sitting in the dark in ruined houses and are cut off from the outside world," he said.
Big waves smashed a dozen homes into rubble in the Dominican fishing community of Nagua, but work crews said all the residents had left before the storm. Officials said 11,200 people in all had evacuated vulnerable areas, while 55,000 soldiers had been deployed to help the cleanup.
In Haiti, two people were injured by a falling tree, a national roadway was blocked by debris and roofs were torn from houses along the northern coast but there were no immediate reports of deaths. Officials warned that could change as Irma continued to lash Haiti, where deforested hillsides are prone to devastating mudslides that have wiped out entire neighborhoods of precariously built homes in flood zones.
"We are vulnerable. We don't have any equipment to help the population," Josue Alusma, mayor of the northern city of Port de Paix, said on Radio Zenith FM.
French President Emmanuel Macron's office said he would go to the islands as soon as the weather permits it.
On Barbuda, nearly every building was damaged when the hurricane's core crossed almost directly over the island early Wednesday. About 60 percent of its roughly 1,400 residents were left homeless, Antigua and Barbuda Prime Minister Gaston Browne said.
Hundreds of miles to the west, Florida prepared for Irma's wrath, with forecasters warning the storm could slam headlong into the Miami metropolitan area of 6 million people, punish the entire length of the state's Atlantic coast and move into Georgia and South Carolina.
More than a half-million people in Miami-Dade County were ordered to leave as Irma closed in.
Brian McNoldy, a hurricane researcher at the University of Miami, said Irma could easily prove to be the costliest storm in US history.
"Take it seriously, because this is the real deal," said Maj. Jeremy DeHart, a US Air Force Reserve weather officer who flew through the eye of Irma at 10,000 feet (3,048 meters).
Farther out in the Atlantic, Hurricane Jose, a Category 3 storm with 125 mph (200 kph) winds, posed a potential threat for Saturday to some of the same islands ravaged by Irma.
Irma, the most potent Atlantic Ocean hurricane ever recorded, appeared increasingly likely to rip into heavily populated South Florida on Sunday afternoon after sweeping along Cuba's northern coast on Saturday.
People in Florida rushed to board up their homes, take their boats out of the water and gas up their cars. With gasoline running out and tensions rising, the Florida Highway Patrol escorted tanker trucks sent to replenish gas stations.
"It is wider than our entire state and could cause major and life-threatening impacts from coast to coast," Florida Gov. Rick Scott said. "Regardless of which coast you live on, be prepared to evacuate."