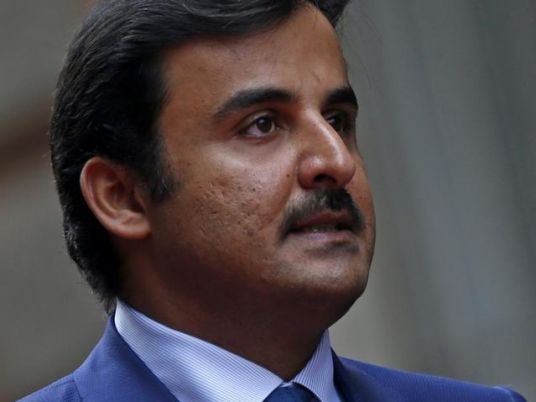 The Emir of Qatar, Sheikh Tamim bin Hamad Al Thani, said in an interview with the French "Le Point" magazine, when asked about the crisis between Doha, Saudi Arabia, Bahrain, the UAE and Egypt, that he did not want to talk about the past.
"We want to look to the future, as we are going through a new phase in which things are moving in the right direction," Al Thani said.
"We realize that views may differ sometimes, and we are preparing for the future with the Gulf Cooperation Council countries, which is essential to unlocking the potential of youth in the region," he continued.
Al Thani stated that the GCC unity and cooperation are important to the whole world, stressing that the GCC is going through a stage of recovery after a great shock and turmoil.
In response to a question about whether what bothered other GCC countries was the path followed by Qatar, the system of succession of power or the relations with Iran, he said: "In all honesty, and as I told you earlier, I do not see any point in talking about the past."
"Iran is a very important country with which we have a historical relation, and we encourage all Gulf Cooperation Council countries and Iran to keep communication channels open," he continued.
"We must sit together and discuss [differences] with the Iranians directly and without any outside interference," said Al Thani.
Egyptian President Abdel Fattah al-Sisi recently paid a two-day visit to Qatar following years of strained relations.
Sisi and Al Thani witnessed the signing of a memorandum of understanding between the Sovereign Fund of Egypt and the Qatar Investment Authority.
A MoU in the field of social affairs was also signed between the Ministry of Social Solidarity and the Qatari Ministry of Social Development, and a memorandum of understanding on cooperation in the field of ports between Egypt and Qatar.
Earlier, Sisi met with representatives of the Qatari Businessmen Association at his residence in Doha.
Egyptian presidential spokesperson Bassam Rady said that Sisi welcomed the meeting, which embodies the spirit of cooperation between Egypt and the State of Qatar, stressing Egypt's keenness during the coming period to develop economic and commercial cooperation relations with the business community and Qatari companies, developing joint investments to contribute to supporting economic development in the two countries.