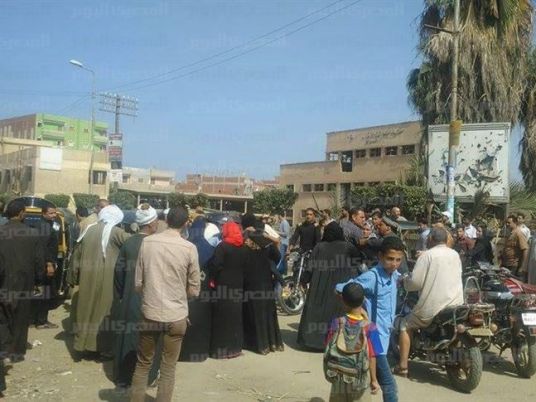 Dozens of Ibrahimeya City residents in Sharqiya protested lengthy and daily water cuts on Tuesday.
Although the governor of Sharqiya has visited the city seven times, the problem has not been resolved, the residents complained. They added that water cuts occur for seven hours at a time, every day.
Residents are forced to buy jerrycans of water from unknown sources, which the residents said was a dangerous and desperate act.
They threatened to stage a sit-in at the Cabinet if officials continue to ignore the crisis.
Ibrahimeya City's mayor, Seddiq Mesilhy, told Al-Masry Al-Youm that the city suffers from drinking water cuts, adding that the water company is providing as much water to the city as possible.
Two drinking water stations have been constructed, but have yet to be inaugurated, added Mesilhy.
Hundreds of Ibrahimeya City residents were poisoned recently, due to contaminated drinking water.
Edited translation from Al-Masry Al-Youm