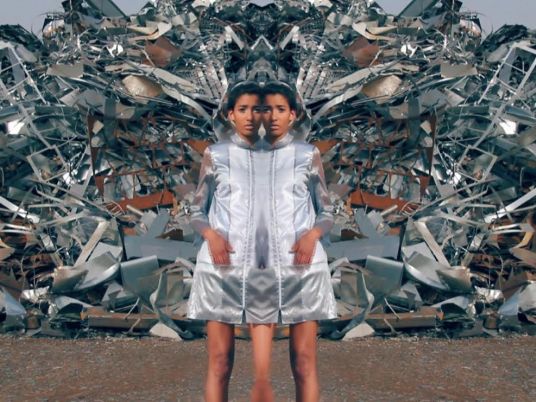 In a world that has been reshaped by the internet, yet still remains in the clutches of institutionalized aesthetics, artist Ikon Chiba's experimental style unpacks an aesthetic experience that is at once erratic, unhindered and deliberate, bringing together the youthfulness of internet-art aesthetics and the weighty authority of curated fine art.
Born and raised in Alexandria to an Egyptian father and Japanese mother, Chiba's multifaceted identity drives the never-ending movements of his colorful imagery. Drawing inspiration from nature and the perpetual emergence of his inner-child, his work defies classification, establishing him as an experimentalist through and through. Working mainly in film and photography, his work has a serene nature with an undercurrent of chaos, composed of images that, as they unfold, have a unique ability to grasp the shortest of attention spans.
In an exclusive interview with Egypt Independent, Chiba goes back to the beginning his journey, talking through his evolution as an artist and where he believes art and artists stand in today's world.
Chiba decided to become an artist when he was 3 years old, and began taking art classes soon after. He had his first exhibition when he was 6 years old. "In high school, I used to try and take professional pictures while my friends would be partying and stuff like that," Chiba explains.
At the start of his professional career, Chiba worked as a photographer, but at 22 he made the move into film, after having studied creative design in Auckland, New Zealand.
Art without bounds
"I really liked photography but it was too still for me, I wanted movement," Chiba explains. He returned from New Zealand to Egypt, where he enrolled in a one-year film course funded by the Ford Foundation, after which he started making documentary films. "They were supposed to be documentary films, but they always ended up being too experimental for that, so they were always just classified as experimental," Chiba recounts.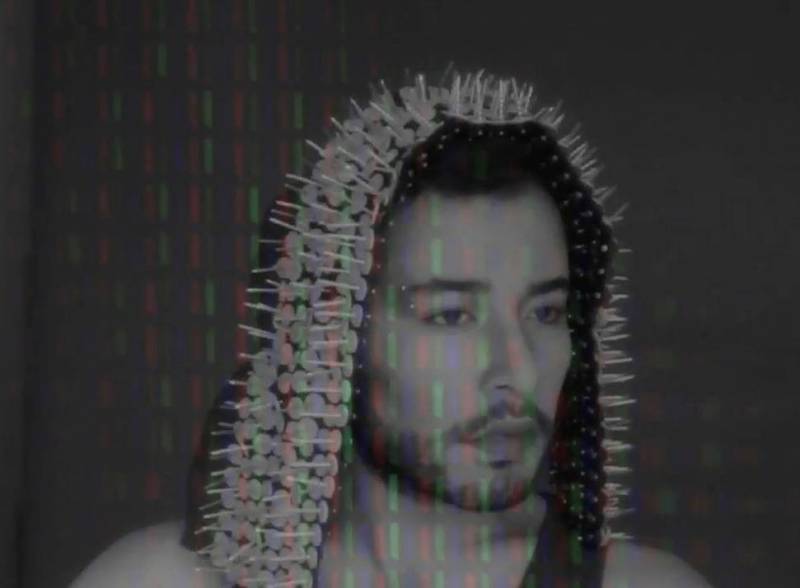 From Ikon Chiba's "Tea with Whales"
"I hate talking about my work; I am a very visual person, that's my language."
Chiba looks at all his work to date as sketches — art that is still incomplete, stepping stones to the next, more developed piece. In true artist fashion, Chiba looks back at his first couple of films as being quite amateur and childish, going as far as to say they disgust him now. His contempt for his earlier work withstanding, Chiba explains that these films were necessary — he needed to get them out of his system in order to move on to greater things.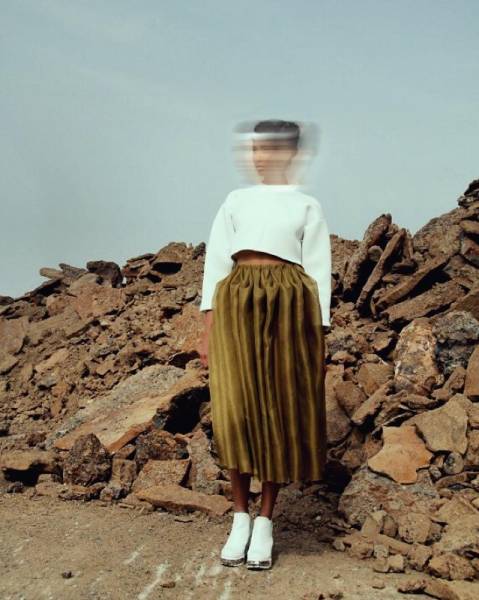 Ikon Chiba's "Quantum Consciousness"

In the eye of the beholder
Critics say that at the center of much art these days is the artist's ego, where the artist feels like their work is a representation of themselves. Chiba's work, however, stands in defiance of that notion.
"My earlier films needed to be made. They were personal moments and feelings, but once I released them online or displayed them, they weren't mine anymore. I wanted people who viewed my work to experience it in their own way and through their own thoughts and feelings. For this reason I hate even having to provide text or captions for my work — I don't want to lead my audience, the work becomes theirs as much as it was mine. I made those films as art therapy for myself, but once they were released, so too were the personal struggles that resulted in them."
There are two sides of the art world today, one is the institutional side where highbrow entities like MoMA or the Guggenheim Museum curate and display artwork, and then there is the younger generation that is in the tight grasp of the information age and its obsession with making things virtual rather than physical.
Chiba sees himself as in between the two: he grew up in the 80's and the 90's before the internet, and still aspired to display his work at galleries or exhibitions, in physical form/ But he soon realized that his work pertained to the experience of younger generations in a much more profound way, given that he also works in film, which by its own nature does not take physical form but is rather projected or displayed on a screen.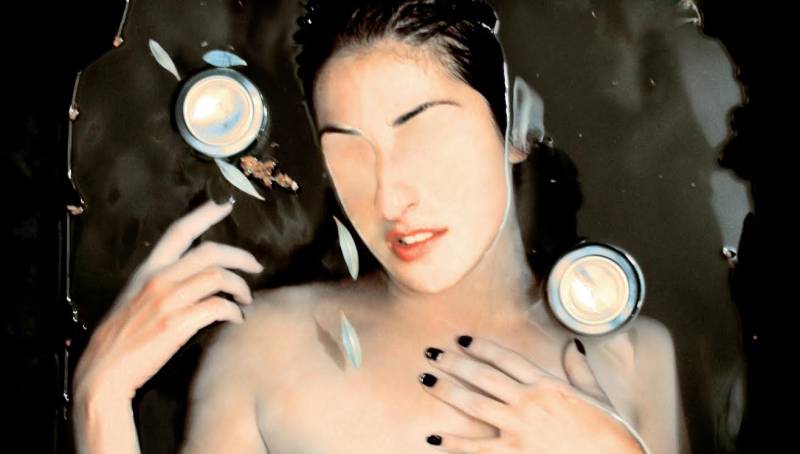 Ikon Chiba photoshoot from an Art Magazine "Saba"

One of his most prominent films is entitled "Tea with Whales" and deals directly with the insecurities that the younger generations feel when posting pictures of themselves on instagram or Facebook. He says, "'Tea with Whales' deals with questions such as, 'Am I pretty enough?' 'Am I a model now?' 'Am I everything that satisfies you?'" The film uses several kinds of imagery to create a tense pace, a tension that is released in one cathartic image at the end of the film.
Chiba is also fascinated by the outcasts of society, themes of the offensive and of different modes of humanity. He explores this fascination in his film, "The Human Suit," where he films a group of underground performers in Osaka, Japan, putting on their show. Chiba explains, "The Human Suit was about human limitation. These people were outcasts and as personalities they were very extreme. I found that I related to them in a very profound way."

From Ikon Chiba's "The Human Suit"
Against the flow of the mainstream
Whilst he places a higher value on underground art, describing it as more natural as it is not controlled by a higher force, he has also worked in the mainstream, working with cultural entities such as Identity Magazine, for whom he shot a front cover, and MO4 Network, where he produced a fashion film entitled "The Elude," handling various aspects of the production process. He has also been employed by several advertising agencies in Japan and Egypt, as both a creative and an art director, mainly working on TV commercials.
Something Chiba advocates with fervor, and which he feels Egyptian audiences are missing, are fashion films: films that exhibit a brand's products in a creative way. Chiba feels that such films bridge the sometimes gaping divide between underground art aesthetics and corporate, mainstream interests.

From Ikon Chiba's "Tea with Whales"

Chiba's last exhibition was at the now deceased Townhouse Gallery. It was the last installation at Townhouse before it was closed down and demolished. A good final note.
Chiba has also displayed a video installation at the The Museo Nacional de Arte (MUNAL) in Mexico, as well as exhibiting work at the Bibliotheca Alexandrina.
Creative to no ends, Chiba's novel contributions have brought a change of pace on the Egyptian art scene; a refreshing contrast to the material seen in Egyptian art galleries, a style committed to originality, at perhaps even a catalyst for change.
Chiba's work can be viewed on his website, ikoneatsart.com, his Facebook page, https://www.facebook.com/groups/ikoneatsart/ and on Instagram: ikon_x .