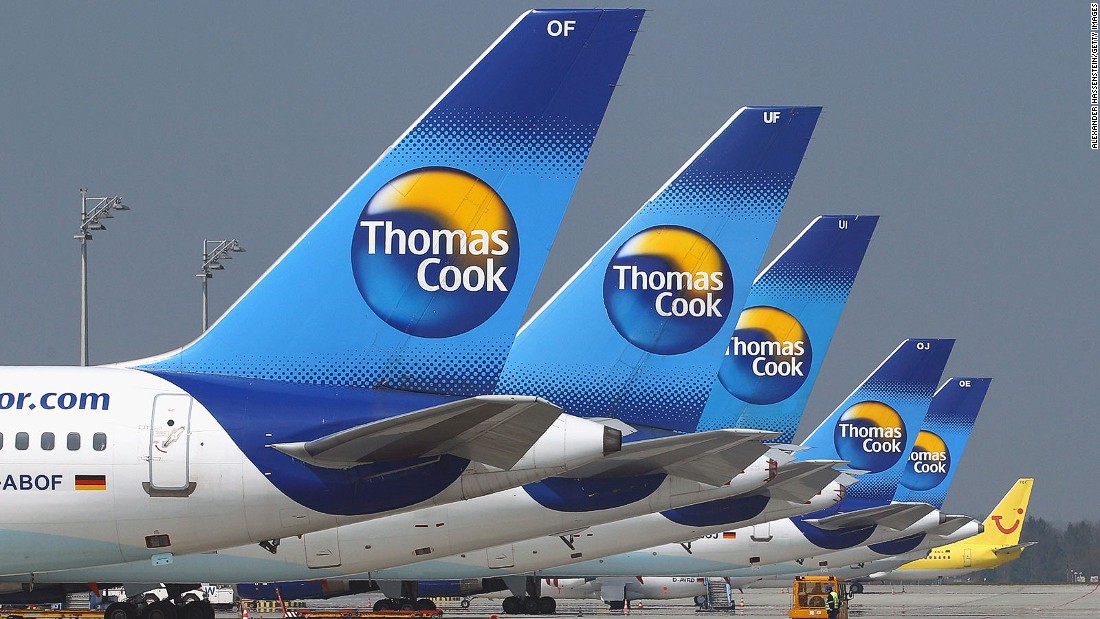 Experts in the tourism and hotel industry sector said that the collapse of the British branch of the Thomas Cook travel company will have a very limited impact on the tourism sector in Egypt.
The collapse of the international company's branch will not impact Egypt negatively, Chairman of the Cultural Tourism Marketing Committee and Vice President of the Chamber of Tourism Companies in Luxor Mohamed Othman told Al-Masry Al-Youm.
Egyptian companies are dealing with other companies besides Thomas Cook to claim their share of the tourism flow around the world, he pointed out.
Othman added that Egypt has been able to promote and maximize its share of cultural tourism in new markets, stressing the need to diversify the major companies dealing with Egypt.
Thomas Cook's announcement of bankruptcy should not be exaggerated, said Hisham al-Shaer, member of the board of directors of the Hotels Chamber, pointing out that the impact of what happened on Egypt is very limited.
He told Al-Masry Al-Youm that Egypt has a variety of other companies dealing in tourism with the country.
Bashar Abu Talib, head of tour guides in the Red Sea, said that Thomas Cook flights from Germany, Belgium and Scandinavian countries have recently regularly arrived at Hurghada International Airport, and that no flights have been canceled.
Abu Taleb added that only the Thomas Cook branch in the UK announced bankruptcy, hoping that other subsidiaries in Germany, Belgium and Poland, which are important markets to Egypt, will not be impacted.
Abu Talib said that the English tourists in the hotels of the Red Sea will not leave before the end of their holidays. They will leave via an aircraft sent by the UK Civil Aviation Authority until October 6.
Eight hundred British tourists whose reservations were canceled due to the bankruptcy of Thomas Cook left Hurghada Airport on Tuesday early morning onboard three planes dispatched by the UK government to transfer the stranded tourists.
Maritime sources said that flights to transfer British tourists from Hurghada and Marsa Alam airports will continue until October 6 at the expense of the British government.
The sources added that about 24 flights by Thomas Cook a week have been canceled in Hurghada Airport in addition to the  two flights at Marsa Alam Airport, pointing out that the British Civil Aviation Authority, an English government body, will regulate the departure of tourists from Egypt.
Edited translation from Al-Masry Al-Youm