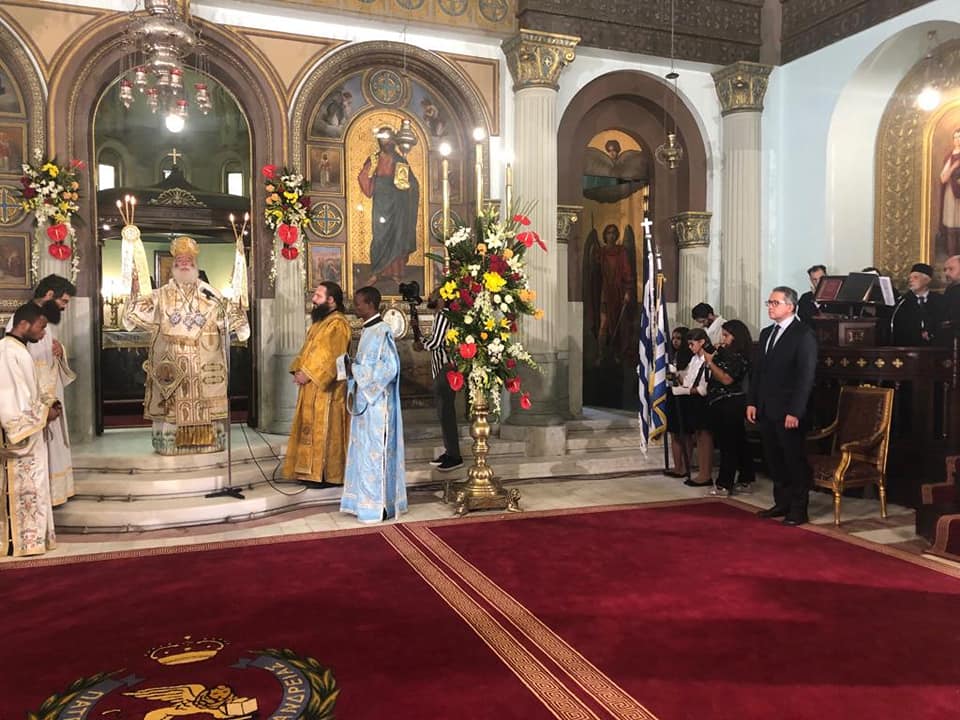 The Egyptian Orthodox Church held a mass for Christians in Saudi Arabia, for the first time in history.
The Metropolitan of Shubra al-Khaima, Bishop Mark, paid a visit to the Egyptian Copts residing in Saudi Arabia, for a month that ended with the Divine Liturgy on Christmas Eve, according to the Eastern calendar, on January 7.

The latest edition of Al Keraza Magazine, issued by the Media Center of the Coptic Orthodox Church, said Bishop Mark visited several cities in Riyadh, Jeddah and the eastern region, where masses, attended by a large number of Copts and Eritreans, were held, under the full sponsorship of the Saudi authorities.
A special dinner was organized for the Coptic delegation at the Egyptian embassy in Saudi Arabia, which according to the magazine facilitated the bishop's visit and facilitated procedures.
The magazine said that Saudi Arabia, which is a sister Arab Islamic country to Egypt, is witnessing a boom in development, progress, prosperity, and openness to global societies in a solid, stable and contemporary manner, which allows it to be an active and influential voice among all countries.

"The credit for this modernization and openness goes to the king, and His Highness the Crown Prince, who represents the young generation that is moving towards the horizons of the developed world with full strength and vitality. May God protect the kingdom and long live our country, Egypt," the magazine read.