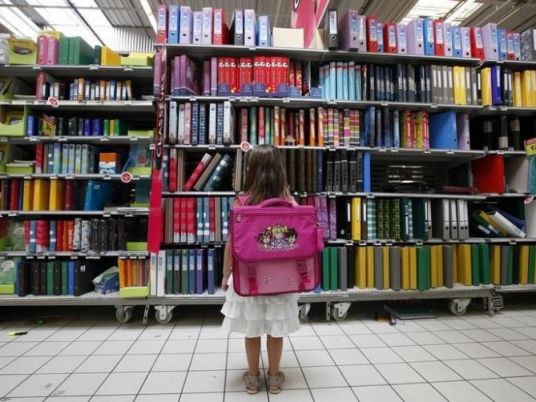 The Ministry of Education took action to control private and international schools' rising fees for the academic year 2017/18.
The measures included controlling the increased fees of international schools to 14 percent for new and old students for the academic year 2017/2018, then, seven percent annually.
The ministry also created perameters for Arabic and private language schools, and increased fees whose charges are below LE2000, by 11 percent.
Fees increased by eight percent for schools whose charges varied between LE 2000 and LE 3000, 6 percent for charges vary between LE 3000 and LE 7000, and five percent for charges over LE 7000.
According to the ministry's new measures, the educational directorates are committed to monitoring private and international schools to ensure the fees of the school uniforms go unchanged. Schools are prohibited to increase bus fees above 10 percent.
Private and International schools which violate the ministry's measures will be warned and notified to remove the violations.
Further penalties will be imposed on the schools that continue violations, such as putting them under the ministry's financial and administrative supervision, preventing them from registering new students, withdrawing their licenses and closing them down.
Parents with complaints or questions on the new private and international school fees can call the Ministry of Education Whatsapp hotline: 01272584864 or visit their website.
 Edited Translation from Al-Masry Al-Youm