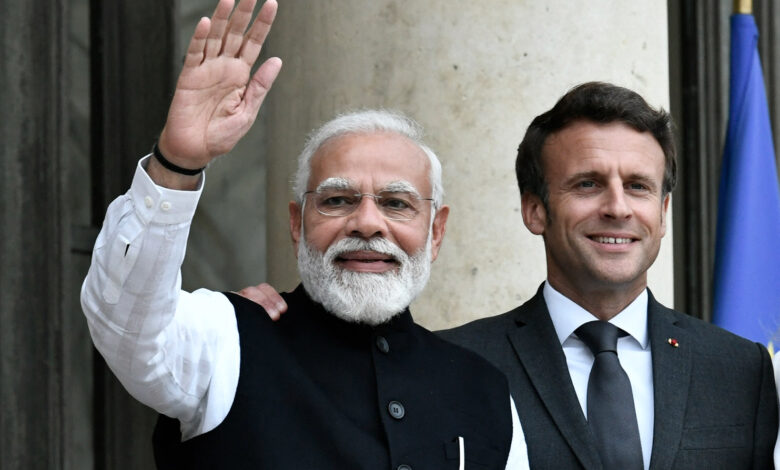 India and France have agreed to "intensify coordination" regarding responses to the war in Ukraine, a joint statement from Indian Prime Minister Narendra Modi and his French counterpart, President Emmanuel Macron, said Thursday.
The pair met late Wednesday, concluding Modi's three-day European tour, which included Germany, Denmark and France.
"The two leaders agreed that close coordination and engagement was important. So that both India and France can play a constructive role in the evolving situation" in Ukraine, Indian Foreign Secretary Vinay Kwarta said in a readout on their meeting published Thursday.
While India once again stopped short of condemning Russia's invasion of Ukraine, the two "unequivocally condemned civilian deaths in Ukraine and called for an immediate cessation of hostilities to bring parties together to promote dialogue and diplomacy to find an immediate end to the suffering of the people," the joint statement said.
Apart from Ukraine, the two leaders discussed a number of issues including Afghanistan, defense partnerships, climate, strategic partnership in the Indo-Pacific region and global food security.