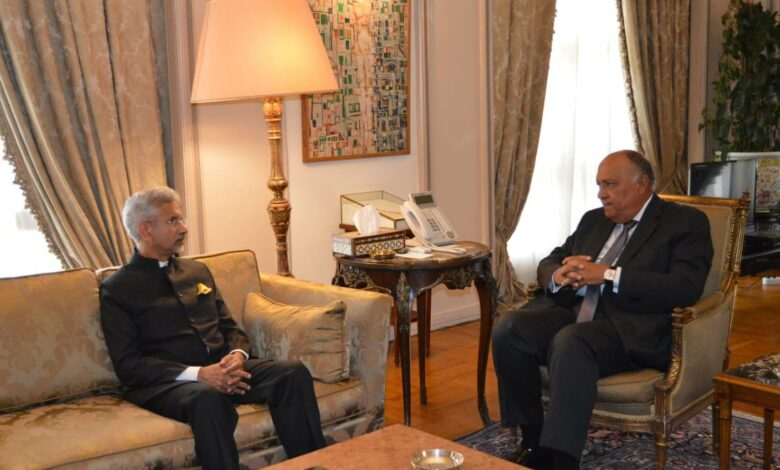 Indian Foreign Minister Subramaniam Jaishankar announced that his country is seeking to increase trade exchange with Egypt by up to two billion dollars.
During a joint press conference with Egyptian Foreign Minister Sameh Shoukry, Subramaniam Jaishankar said that his visit to Egypt falls in line with celebrations of the 75th anniversary of the establishment of diplomatic relations between both nations.
Trade relations between the two countries had been disrupted due to the coronavirus pandemic in the past years, he said.
Jaishankar stressed India's commitment this year to develop relations with Egypt to a higher level, noting that political cooperation between the two countries is strong.
He continued: "There are political consultations taking place between the two countries, and we hope to hold a meeting for the anti-terrorism group, and we have a common political understanding, cooperation in the field of security and defense, regular visits between delegations of the two countries, and discussions on cooperation in the defense field."
Strengthening relations
Shoukry affirmed that Egypt and India have a long history of joint work, whether in the Non-Aligned Movement or bilateral coordination.
He pointed out that the two countries have a common desire to achieve development goals, noting that Egypt during the past years has achieved a leap in stability and work to improve the lives of its citizens within "Decent Life" program.
Shoukry explained that he discussed with the Indian Foreign Minister many regional and international issues, upgrading political and economic bilateral relations, and benefiting from the potential between the two countries to advance their relations.