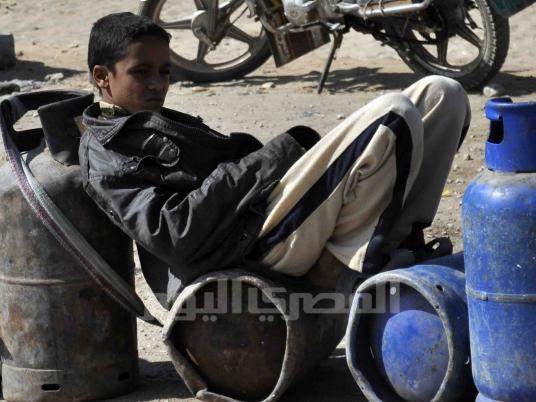 A petroleum expert has rejected the suggestion to entrust the private sector to the storage of butane gas for emergencies as the government blamed inclement weather on the recent shortage.
Sanaa al-Banna, a member at the petroleum chamber at the Federation of Egyptian Industries (FEI), said the preservation of butane gas is "a state obligation towards the citizen that cannot be left to the private sector to monopolize it."
Banna argued in statements on Sunday that butane gas is as strategic as medicine and supply commodities subsidized by the state, labelling such commodities as "a red line that should not be approached."
Meanwhile, chamber chairman Tamer Abu Bakr, said in a statement that the recent butane crisis has been resolved. He said contacts made with the Petroleum Ministry concluded that the shortage was caused by bad weather, presumably suggesting that the weather hindered the shipping of supplies.
Abu Bakr noted that the ministry's measures managed to end the "casual" crisis entirely.
Amr Mostafa, deputy director of the General Petroleum Corporation, stressed that the crisis ended at all provinces after supplies resumed regularly.