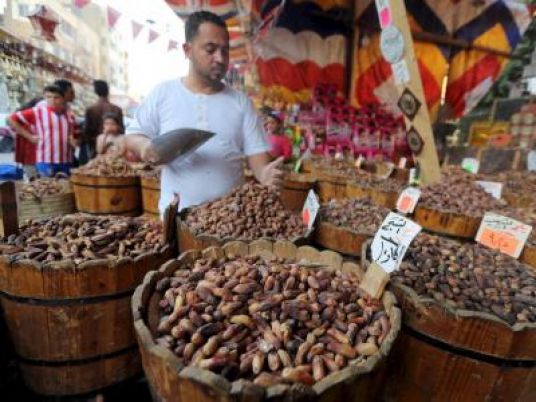 The Commerce and Industry Ministry's Industry Council for Technology and Innovation will organize the first Egyptian date festival in Siwa to be held October 8-10 in collaboration with UNIDO and the Khalifa International Date Palm Award of the United Arab Emirates.
Commerce and Industry Minister Tarek Qabil formed an organizing committee for the festival, headed by the rapporteur of the Industry Council for Technology and Innovation Hanan al-Hadari, to prepare a plan for the event and organize seminars and lectures.
Qabil said the festival will include date producers from the private and public sectors with the hope of sheddng light on the development of palm cultivation and to encourage the production, manufacturing and exporting of dates.
Representatives of the world's largest importers of dates will be invited to the festival, he said.
Abdel Wahab Zayed, secretary general of the Khalifa Award, said the award aims to encourage researchers and farmers in developing countries and exporters involved in the cultivation of dates.
He said Siwa was chosen to host the first festival for the Khalifa Date Award due to being a distinctive area for date cultivation.
UNIDO Regional Office Representative and Director Giovanna Ceglie said the festival comes in the framework of UNIDO's effort to develop the date sector in Egypt by providing support to producers, especially junior ones, to raise the quality of their products and help them reach global markets.