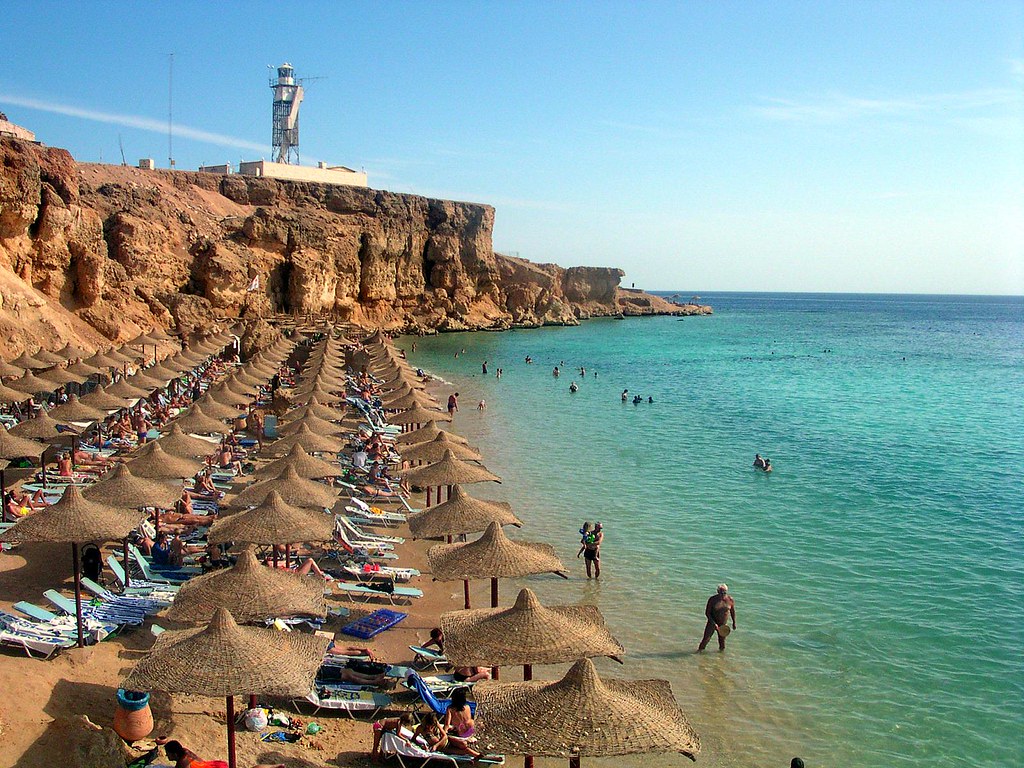 A delegation of the world's most influential social media personalities concluded their five-day visit to Sharm el-Sheikh on Sunday.
The group was hosted by local authorities in South Sinai  and was tasked with documenting their trip to  promote tourism in Egypt.
The delegation included 17 bloggers from Croatia and Serbia who came to Egypt within the framework of cooperation between the Governorate of South Sinai and the Egyptian Embassy in the Croatian capital, Zagreb.
During their visit, the influencers took sea and safari trips and visited the antiquities museum and religious shrines in South Sinai.
Only the most famous and prominent influencers were invited. YouTubers broadcasted live scenes of the Egyptian destinations on their channels and pages on social networking sites, which recently made record levels of global viewership.
Egypt's Ambassador to Croatia, Ali Omar Serry, noted that inviting and hosting the  social media stars has proven effective in promoting Egypt's tourist attractions and establishing new tourist markets, especially in eastern European regions.
He explained that addressing the target groups in these regions through social media has become a national media influence in the global tourism market.
Serry added that the influencers were keen to broadcast photos and videos from the areas they visited, accompanied by audio comments, which generated interaction from their followers.
He called it  an effective promotion for the tourist attractions in Sharm el-Sheikh, such as Soho Square and Sharm el-Sheikh Museum, as well as shopping areas, diving trips, mountain areas, the old market, and many religious sites such as the Sahaba Mosque.
Serry noted that the Egyptian Embassy in Croatia has ongoing efforts to operate a direct flight between Zagreb and Sharm el-Sheikh, as there is an increasing demand to visit Egypt among Croatians.
He said that the institutional coordination and cooperation was carried out according to an integrated plan and program, and that the Egyptian embassy in Croatia is interested in supporting efforts to revitalize Egyptian tourism.
Edited translation from Al-Masry Al-Youm