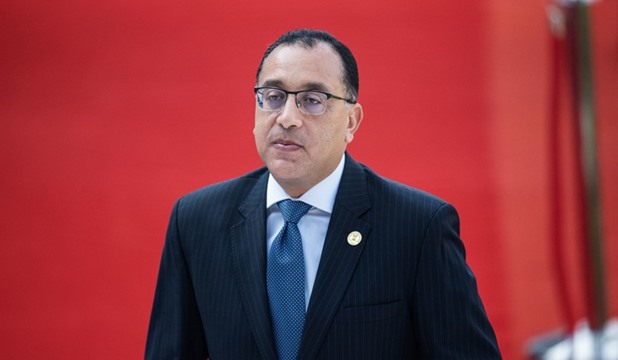 Prime Minister Mostafa Madbouli has issued directives for intensifying work to reduce the shipments' clearance time at Egypt's ports, especially those related to strategic commodities and foodstuffs, with a view to increasing their supply and securing stocks.
The move comes few months ahead of the holy fasting month of Ramadan which witnesses a high demand for strategic and basic commodities.
Madbouli issued the directives during a meeting he held on Wednesday to follow up on the status of Egypt's electronic cargo pre-registration system, also known as the Advanced Cargo Information (ACI) system.
The meeting was attended by Governor of the Central Bank of Egypt (CBE) Hassan Abdullah, Minister of Finance Mohamed Maait, Minister of Trade and Industry Ahmed Samir, Head of Egypt's Customs Authority El-Shahat Ghatouri, and the finance minister's assistant Mona Nasser.
The meeting touched on the shipments of corn and soybeans that were recently released to provide the necessary fodder for the poultry industry, Cabinet Spokesman Nader Saad said.
During the meeting, the finance minister said the number of certificates issued under the ACI system exceeded 465,000 through seaports and some 574 via the Cairo airport.
MENA