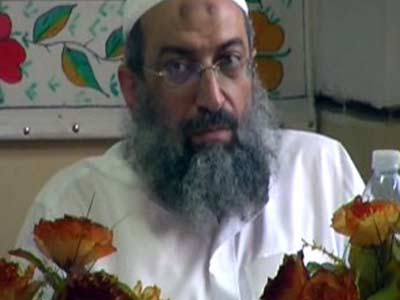 A transitional Constitutional Declaration issued early Tuesday by Egypt's interim president, Adly Mansour, has drawn criticism by politicians and religious leaders claiming they were not consulted prior to its publication.
The 33-article document is aimed at steering Egypt through a political transition following the ouster of President Mohamed Morsy, removed from office last week by the armed forces following mass protests nationwide. The new constitution suspended and amended Morsy's November 2012 constitution, as well as laying out a roadmap for parliamentary and presidential elections.
Egypt's Coptic Church has voiced objections to some aspects of the new constitution, particularly the removal of Article Three from the suspended cosntitution, which had authorized non-Muslims to refer to their own religious rules in personal matters.
Father Pola, Archbishop of Tanta, who represented the Coptic Orthodox Church in the assembly which drafted the suspended constitution, said the new document would demand careful review before the church announced its official position on it.
Father Safwat al-Bayadi, leader of the Catholic denomination, said the declaration failed to include previously agreed articles, adding that the removal of Article Three was unjustifiable.
Salafis have also rejected the Constitutional Declaration. Sheikh Yasser Borhamy, deputy leader of the Salafi Daawa, said the charter violated previous agreements aimed at preserving Egypt's Islamic identity by dropping Al-Azhar's role as a reference point for opinions on Islamic Sharia when pertaining to draft legislation.
Borhamy, in statements quoted by state-run agency MENA, also pointed to the absence of Article 81 of the suspended constitution, which stated the practice of freedoms should be in line with the section which sets Islamic Sharia as the main source of legislation in Egypt.
The sheikh criticized the document for empowering the interim president to appoint the whole committee tasked with drafting the country's new constitution. He said the provisions on constitutional amendments practically give the interim president supreme authority to rewrite the constitution.
The National Salvation Front (NSF), Egypt's leading opposition coalition, said the declaration was issued without them being consulted. NSF leader Mohamed ElBaradei has been among political figures who attended the army's announcement of the roadmap for the country's future.
The declaration was also criticized by Tamarod, the campaign which was the driving force behind the uprising that toppled Morsy. It said the document "lays the foundation for a new dictatorship."
Tamarod's Alexandria spokesperson, Khaled El-Khady, claimed the new Constitutional Declaration represented "an obvious revolution theft," Daily News Egypt reported Tuesday.
"We are ready to offer new amendments," he added.