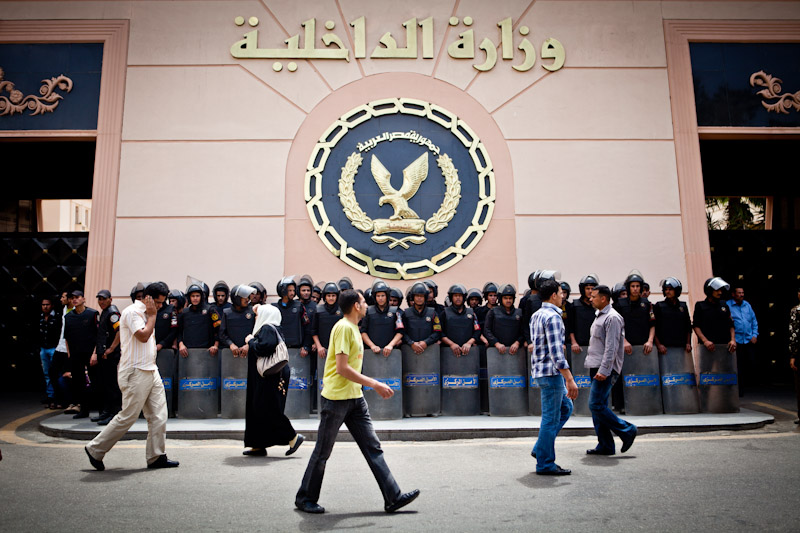 General Ali Abdel Mawla, head of the general authority for legal affairs with the Interior Ministry, on Tuesday slammed a suggestion to create a new authority monitoring the Interior Ministry. The monitoring authority would be concerned with laying down general policies to monitor police work, combat the torture and abuse of citizens and ensure the application of international human rights standards.
Abdel Mawla said in a meeting of the Defense, National Security and Mobilization Committee of the People's Assembly, which discussed amending law 109/1971 of the police authority law, that the Interior Ministry refuses the establishment of a monitoring body as part of the law, because this is already done by the National Council for Human Rights.
"The NCHR is capable of monitoring the work of the police and submitted strong reports before the revolution, but they were not considered," he said.
The People's Assembly decided to postpone discussion of the draft police authority law to next week.
Edited translation from Al-Masry Al-Youm