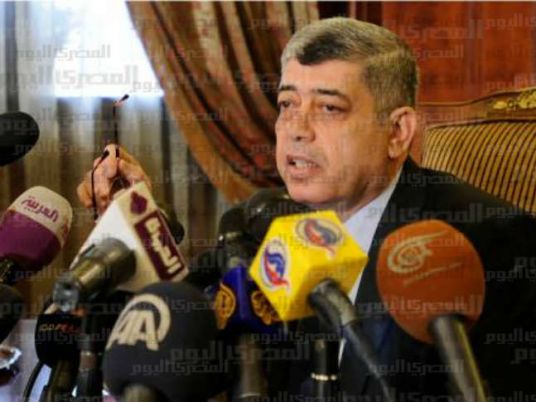 The Interior Ministry said Friday that Soldiers of Egypt, a terrorist group that claimed responsibility for several bloody attacks against security forces, was formed by a leader from the Muslim Brotherhood.
While transitional authorities that toppled the Brotherhood's Mohamed Morsy from presidency last July lay blame for the attacks on the group, the latter frequently stresses on peacefulness.
On Friday, Soldiers of Egypt claimed responsibility for eight bombings since last November until April 2014, including the bombings of Cairo University, and targeting two police checkpoints on the 26 of July corridor and al-Sawah area.
In exclusive statements to Al-Masry Al-Youm, Interior Minister Mohamed Ibrahim said Soldiers of Egypt is an offshoot from Ansar Bayt al-Maqdis, another group that carried out the deadliest attacks against police and army over the past months.
Ibrahim said the group is comprised of a number of Brotherhood-linked students from Students Against the Coup. He said the group had circulated videos taken from TV footages showing police inspecting the area of a bombing that had hat the area outside Cairo University earlier this month. He said "the videos aim to affect the officers' morales."
"Call it Ansar Bayt al-Maqdis, call it Soldiers of Egypt, either way, it is a Muslim Brotherhood militia, and the Brotherhood-era youth minister Osama Yassin was behind them", Ibrahim said.
The minister quoted information and investigations which concluded that Yassin had recruited a number of youths to form armed militias and carry out the recent terrorist attacks.
"State bodies are currently mulling methods to handle what is called the Free Egyptian Army in Libya", adding that information about that organization have to be taken seriously. Ibrahim said Libya provides a fertile ground for the growth and birth of Jihadist groups".
The minister did not rule out that the Libya-based organization would carry out any operations in Egypt.
Edited translation from Al-Masry Al-Youm