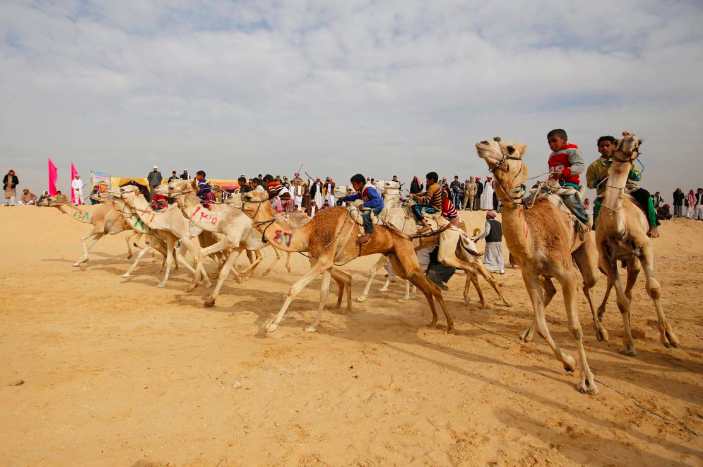 Camels will be racing across the sand at Fayed City urged on by their young jockeys next March, as part of the International Camel Racing Festival.
The race is part of an annual camel festival on the outskirts of the city of Ismailia, which attracted participants from 13 Arab countries last year, as well as enthusiasts from France, Germany, Italy and Austria.
Almost 150 camels compete in the race that ranges from a three kilometer track to a 15 kilometer circuit, or three laps around the five kilometer track. The jockeys are mostly young children, aged 11-years-old, sometimes even younger.
Some of them are taken away from school for one-year to concentrate fully on their camels and the races.
While the prize money is symbolic — EGP 100,000 is split between the winners of several races — the competition among Bedouin tribes is very strong.
Ismailiya governorate hopes the camel races will lure tourists, as organizers say a growing number of international tourists visit the festival every year.
"It's the first time they have come," Sheikh Suleiman Abu Shukri told Reuters last year, whose tribe extends from Egypt's Sinai peninsula into neighboring Saudi Arabia.