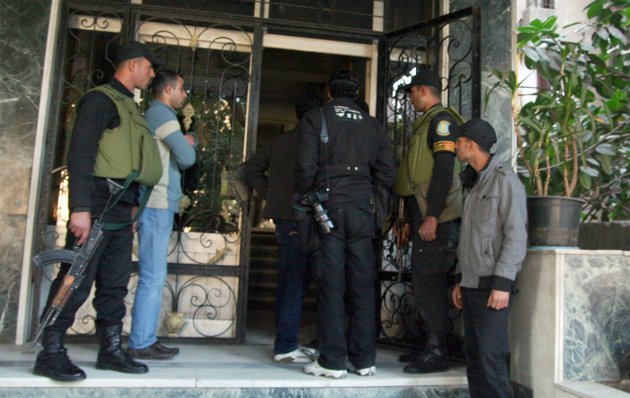 International rights organizations heavily criticized Egyptian authorities Monday for the referral of suspects to criminal court in the case against non-profit organizations working in the country. The organizations have been accused of receiving foreign funding and operating without licenses, among other charges.
Judicial sources told Al-Masry Al-Youm that 43 people, including 19 US citizens, were referred to Cairo Criminal Court on Sunday in the case. A date has not been set for the start of the trial.
Organizations implicated in the case expressed concern that political rather than legal reasons are behind the charges, adding that the trial seems intended to hamper the growth of civil society.
They also called on Egyptian authorities to stop the investigations and to issue updated laws that take into consideration international criteria governing the work of NGOs.
In a statement issued on Monday, the National Democratic Institute expressed deep concern over the referral of the suspects to a criminal trial.
The institute, headed by former US Secretary of State Madeleine Albright, said the institute's activity in Egypt is characterized by transparency and that it has cooperated with all investigation authorities and submitted all required documents for registration since 2005.
Human Rights Watch on Monday called for dropping all charges against unregistered NGOs and halting criminal investigations of them until new laws are issued that meet international standards.
The organizations in question, the Human Rights Watch statement said, were not registered under Mubarak because the government did not respond to their requests for registration.
Joe Stork, deputy director of Human Rights Watch's Middle East and North Africa division, said Egypt is using Mubarak-era laws that lack the credibility to prosecute the NGOs.
He also called for issuing a new law that protects the right of NGOs to work without unlawful intervention into their work by authorities.