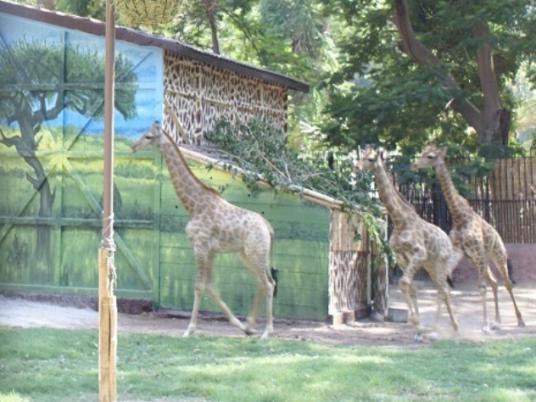 The fire erupted inside the Giza Zoo Sunday, starting about around 3:30 in the afternoon near the zoo's reptile section.
According to one of the zoo's guards, fire trucks arrived within 15 minutes of the fire starting.
"Some cut wooden branches that were stacked up in an empty enclosure caught fire due to unknown reasons," said Fatma Tammam, the under secretary of state for Egyptian Zoos and Wildlife conservation."The fire was in an isolated part of the zoo and it was quickly controlled."
Magdy Ezz al-Arab, one of the firemen who helped put out the fire, said, "At first the fire was hard to control because the flames were very high, but due to the efforts of Colonel Hany Said and all the firemen we took over the fire."
"I am glad that we extinguished it and controlled the fire early before it caught up to the rest of the area," he added.
Mandouh Abdel Kader, also with the fire crew and at the scene during the blaze, said that zookeepers and other zoo employees also helped firemen. "There were no injuries and no animals were harmed in the fire,"he said.
Abdel Kader refused to speculate about the causes of the fire, saying, "I cannot give any information on that matter; these issues are only divulged by the criminal laboratory. The investigation is still in its course."
He added that many people were present in the park when the fire started. "The zoo authorities escorted people from the site of the fire and the zoo gates were closed at 5 pm, at normal closing hours," he said.