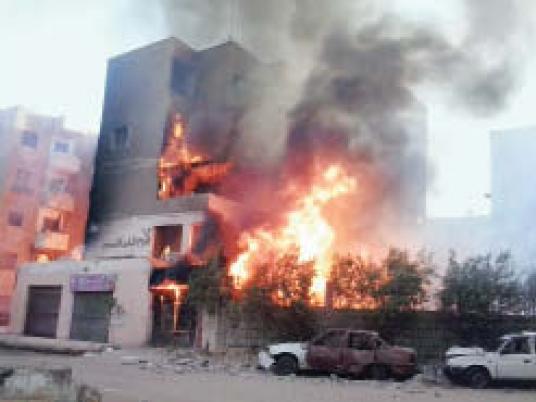 Prosecutors requested assistance from the National Security Service on Thursday to obtain more information about the alleged leader of the so-called Nasr City terrorist cell, Sami Maghraby, alias Abu Basir.
Abu Basir is said to be close to Al-Qaeda leader Ayman al-Zawahiri.
The suspect is accused of coordinating all the Nasr City terrorist cell operations in Egypt. Security authorities say they arrested members of the cell in October before they could carry out their assignments. The detainees reportedly told investigators that they are jihadists and that were trained in Marsa Matrouh.
The Interior Ministry said the militants were suspected of having links to Al-Qaeda and planning attacks inside the country and abroad.
They belonged to cells in the Cairo districts of Nasr City, Sayeda Zeinab and Heliopolis, as well as an area on the Cairo-Alexandria Desert Road, a ministry statement said, adding that the suspects lived in rented apartments and used false names.
In the October raid, security forces killed Karim Ahmed Essam al-Azizy, who was initially identified as a Libyan. Officials have said they had information Azizy may have had links to the 11 September attack on the US Consulate in the Libyan city of Benghazi, during which Washington's ambassador to Libya and three other Americans were killed. This information could not be confirmed.
The investigation suggests militant networks might have a foothold beyond Sinai, and that Egypt could be attracting militants from other nations such as Libya and Tunisia, which like Egypt last year toppled autocrats that had suppressed militant Islamists.
Edited translation from Al-Masry Al-Youm