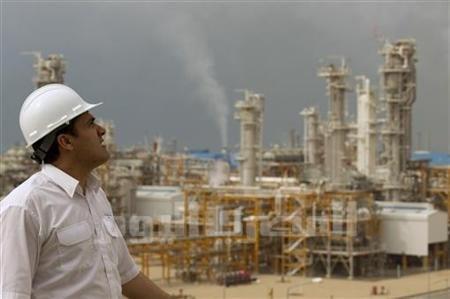 Iran has denounced as "theft" a U.S. Supreme Court ruling that almost $2 billion in frozen Iranian assets must be paid to American families of those killed in attacks blamed on the Islamic Republic, state television reported.
The ruling was handed down on Wednesday as U.S. President Barack Obama visited Iran's regional rival Saudi Arabia, hoping to reduce Gulf states' fears over Iranian influence in the region.
"This is totally rejected. It is theft … it is like stealing Iran's money and we condemn it," Foreign Ministry spokesman Hossein Jaber Ansari was quoted as saying.
"The decision is incompatible with international laws."
The court found that the U.S. Congress had not usurped the authority of the courts by passing a law in 2012 stating that the frozen funds should go toward satisfying a $2.65 billion judgment against Iran won by the families in a U.S. federal court in 2007.
The ruling would affect, among others, the families of 241 U.S. soldiers killed in truck bomb attacks on a U.S. Marine Corps barracks in Beirut in October 1983.
A conservative Sunni Muslim monarchy, Saudi Arabia sees revolutionary Iran as the paramount threat to the Middle East's stability, because of its support for Shi'ite militias that Riyadh says have inflamed sectarian violence.
Riyadh fears a nuclear deal reached with the United States and five other major powers in 2015 might embolden Tehran to tighten its grip in the Middle East and step up its efforts to dominate Arab countries such as Lebanon, Syria and Iraq.
However, Iran's top authority Supreme Leader Ayatollah Ali Khamenei has repeatedly ruled out any detente with the United States even after the lifting of economic sanctions in January under the nuclear deal in exchange for curbing Iran's nuclear work.
Relations with Washington were severed after Iran's 1979 Islamic revolution and enmity to the United States has always been a rallying point for hardliners in Iran.
"The [U.S. court] ruling again displayed America's hostility towards Iran … and proved that America cannot be trusted," Jaber Ansari said.