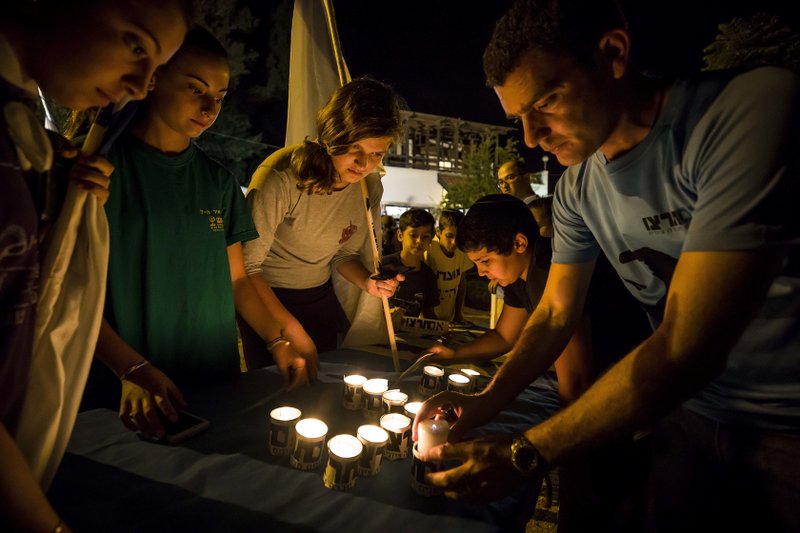 Iranian search and rescue teams on Monday reached the site of a plane crash the previous day that authorities say killed all 65 people on board, Iran's Press TV reported.
The Aseman Airlines ATR-72, a twin-engine turboprop used for short-distance regional flying, went down on Sunday in foggy weather, crashing into Mount Dena in southern Iran.
The airliner said all on board Flight EP3704 were killed, including six crew members.
The crash of the aircraft, brought back into service only months ago after being grounded for seven years, was yet another fatal aviation disaster for Iran, which for years was barred from buying necessary airplane parts due to Western sanctions over its contested nuclear program, forcing Iranians to fly in aging aircraft.
Press TV said search teams reached the crash site before dawn on Monday. The station said the weather had improved though it was still windy.
The TV broadcast footage of a helicopter joining the search and showed ambulances and rescue vehicles preparing to reach the site on Mount Dena, which is about 4,400 meters (14,435 feet) tall.
Other Iranian news outlets and officials did not confirm that the crash site had been reached. State radio said five helicopters and five drones are active in the search operation.
The site is reportedly at a height of 3,500 meters (11,482 feet).
Following the landmark 2015 nuclear accord with world powers that lifted international sanctions on Tehran in exchange for curbs on its nuclear enrichment program, Iran is allowed to purchase airplanes and airplane parts and has made deals worth tens of billions of dollars for new aircraft.
However, President Donald Trump's refusal to recertify the deal has injected uncertainty into those sales.
The ATR-72 went down near its destination of the southern city of Yasuj, some 780 kilometers (485 miles) south of the capital, Tehran, from where it took off.
It wasn't immediately clear what caused the crash, although weather was severe. Dense fog, high winds and heavy snow in the Zagros Mountains made it impossible for rescue crews in helicopters to reach the site in the immediate aftermath, state television reported.
Aseman Airlines spokesman Mohammad Taghi Tabatabai told state TV that all on board Flight EP3704 were killed. The plane had 59 passengers and six crew members, the state-run IRNA news agency reported late Sunday, lowering the initially reported death toll of 66.