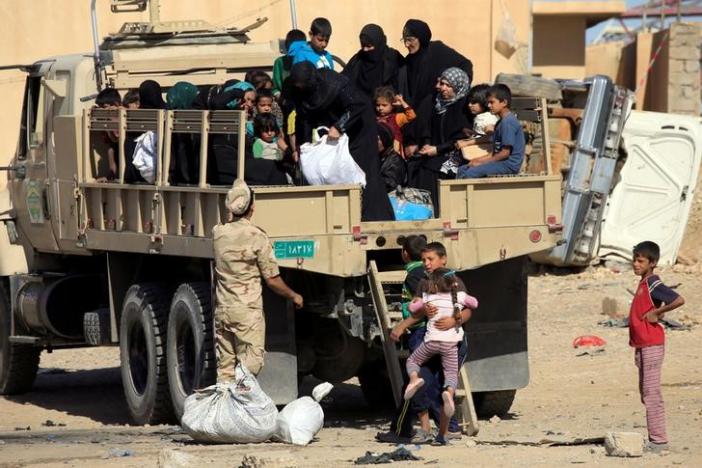 Prime Minister Haider al-Abadi congratulated the Iraqi people and security forces on winning a "major victory" over jihadists in Mosul, but fighting in the city continued on Wednesday.
More than eight months since the start of the operation to retake Mosul from the Islamic State group, the jihadists have gone from fully controlling the city to holding a limited area on its western side.
But security forces have faced tough resistance and a spike in suicide bombings in recent days.
Abadi congratulated the country's people, security forces and the Shiite religious leadership "on the achievement of this major victory in Mosul" in remarks broadcast Tuesday night.
But in Mosul's Old City, automatic weapons fire, shelling and air strikes on Wednesday made clear that the final stage of the battle for the city was not yet over.
Iraqi forces launched the operation to retake Mosul on October 17, advancing to the city, recapturing its eastern side and then setting their sights on its smaller but more densely populated west.
Now, IS fighters estimated to number in the hundreds are clinging to limited territory in Mosul's Old City, and security forces are slowly but surely closing in.
Commanders have reported a spike in suicide attacks in recent days, and the Old City's narrow streets and closely spaced buildings have posed challenges to Iraqi forces and aided the area's beleaguered jihadist defenders.
IS overran large areas north and west of Baghdad in 2014, but Iraqi forces backed by US-led air strikes have since regained much of the territory they lost.
The recapture of Mosul will not however mark the end of the war against IS.
The jihadist group holds territory elsewhere in Iraq as well as in neighbouring Syria, and has been able to carry out attacks in government-held areas.