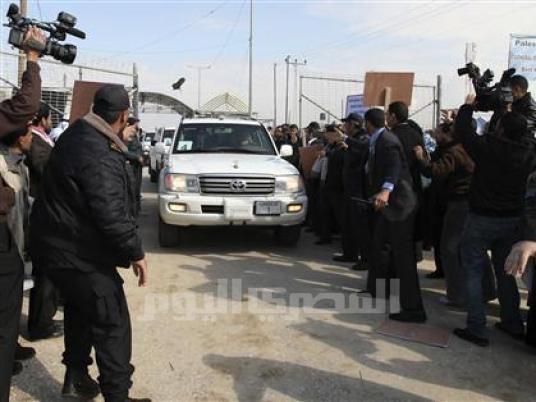 Clashes erupted in central Libya on Saturday between Islamic State fighters and a force loyal to a Tripoli-based faction, a military official and residents said.
Islamic State, the militant group which has seized much of Iraq and Syria, has expanded in Libya in recent months, helped by the chaos and lawlessness of a fight for control between two rival governments and their respective allies.
Local supporters of the militants executed a group of Egyptian Christians and have claimed attacks on a luxury hotel, foreign missions and police stations in the capital Tripoli.
On Saturday, Islamic State militants clashed with the al-Shorooq force allied to a Tripoli-based government that was established by the armed faction Libya Dawn.
Libya Dawn seized the capital in August, forcing the internationally recognised government of Prime Minister Abdullah al-Thinni to operate from the east.
"Clashes between Shorooq forces … and a terrorist group calling itself Islamic State have killed one and wounded two from Shorooq forces," Shorooq spokesman Ismail Shukri said.
Residents confirmed the fighting, some 60 km east of Sirte, a major city where Islamic State have taken over government buildings, a university and a radio station.
"The clashes started when a report arrived that the terrorist group had set up a checkpoint at a coastal road and started inspecting motorists," Shukri said.
"Shorooq forces went to the location to see what was going on but they were attacked by the terrorist fighters," he added.
The region east of Sirte has been a battlefield since December when Shorooq forces moved in to try seize Libya's two biggest oil ports, Es Sider and Ras Lanuf, which are held by forces loyal to Thinni's government.
The oil ports have had to shut down operations due to nearby clashes between the two sides.
Western powers and Libya's neighbors worry that if the OPEC member is divided up between two governments, Islamic State and other local armed groups could carve out fiefdoms.