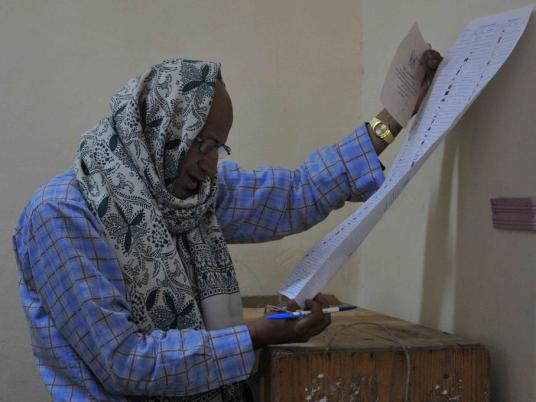 The Muslim Brotherhood will control close to half the seats in the first Egyptian parliament elected since an uprising swept Hosni Mubarak from power last year, according to a projection posted by the group on Friday.
Underlining the depth of change in Egypt since Mubarak was toppled, the Islamist group banned under the ousted leader will secure 232 seats, or 46 percent, of the lower house in the election that started in November and is now drawing to a close.
The more hardline Nour Party, which advocates the strict application of Islamic law, has emerged with 113 seats, or 23 percent, putting Islamists of different stripes in control of more than two thirds of the chamber, according to the figures.
A spokesman for the Salafi-led Nour Party put their share slightly higher, at 120 seats.
The results, which reflected a pattern seen since voting got under way, were posted on the Facebook page of the Freedom and Justice Party (FJP), the Brotherhood's political wing. They are based on results from the latest round of voting.
The remaining seats will be parceled out among liberals, independents, politicians formerly linked to the Mubarak era, and other groups including those which played a role in triggering the revolt against Mubarak, according to the FJP projection.
The authorities have yet to declare the final results. Though the elections' three main phases are now over, there will be more voting next week in constituencies where results were canceled due to irregularities.
The results of elections are therefore:
Freedom and Justice Party and allied parties — 232 seat, 46 percent
Nour Party — 113 seats, 23 percent (the number of seats could rise to 120, 24 percent)
Wafd Party — 47 seats, 9.4 percent
Egyptian Bloc — 39 seats, 7.8 percent
Wasat Party — 10 seats, 2 percent
Revolution Continues Coalition — 8 seats, 1.6 percent
"Feloul"parties (connected with the previous regime) — 17 seats, 3.4 percent
Small parties and independent candidates — 14 seats, 2.8 percent
Delayed results — 18 seats