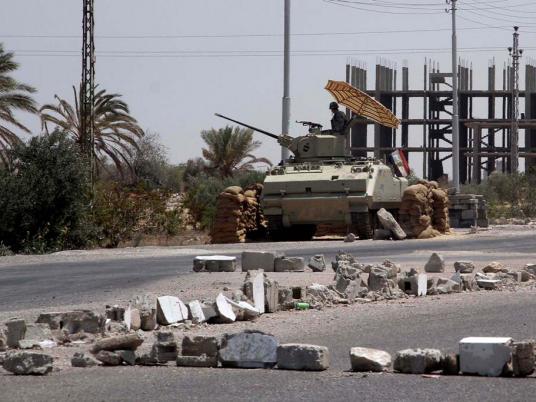 JERUSALEM — Israeli officials say Egypt is violating their 1979 peace treaty by deploying tanks in the demilitarized Sinai desert.
The officials said Tuesday they have made their objections known to the Egyptians directly and through American mediators. They spoke on condition of anonymity because they were discussing a sensitive security issue.
Egypt has been building up its military presence in lawless Sinai after Islamic militants there attacked an army post on 5 August and killed 16 soldiers.
Israel has welcomed the crackdown but says tank deployments should have been coordinated. Israel has previously agreed to exceptions to the treaty allowing Egypt to add troops and equipment in Sinai.
An Egyptian border official said he met with Israeli counterparts and heard their concerns about the military presence in Sinai.