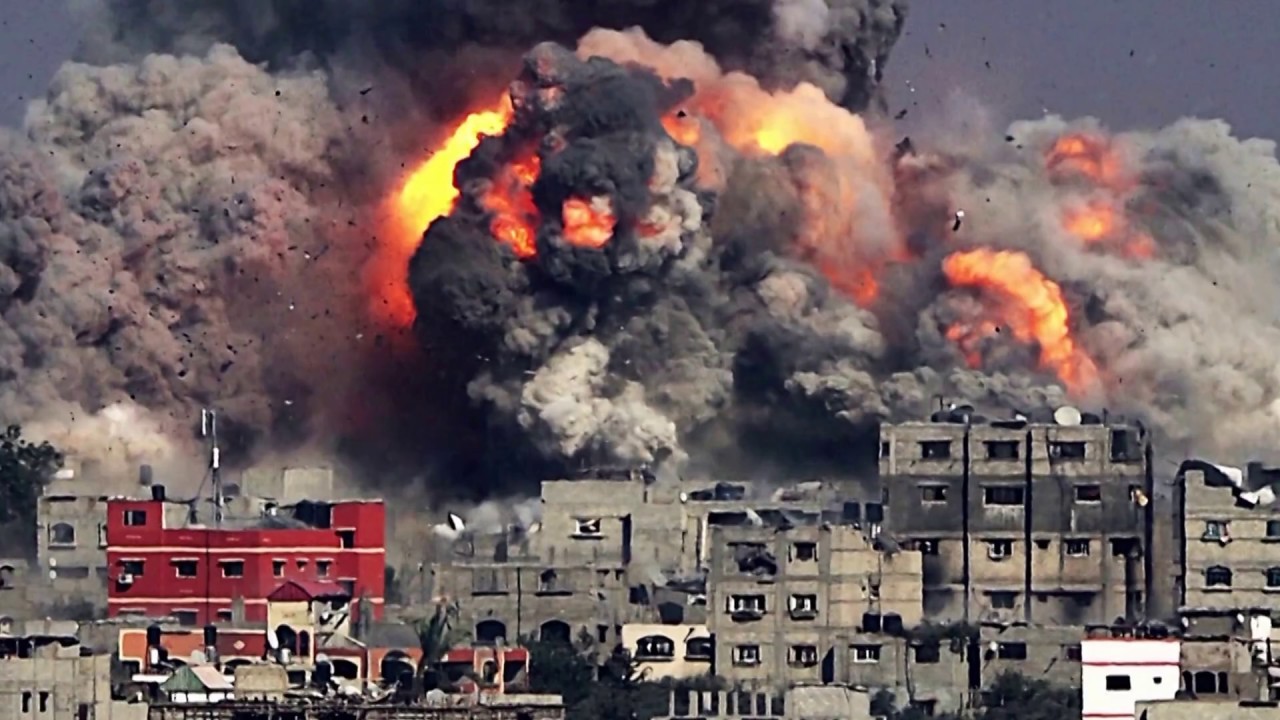 Israel and Hamas have ceased fire on Wednesday dawn following a truce announced under the patronage of Egypt on Monday.
After attending US President Trump's proclamation recognizing Israel's sovereignty over Golan Heights, Israeli Prime Minister Benjamin Netanyahu said that Israel would use all means of power to defend the people and state of Israel.
He asserted that the Israeli army has been ready for different scenarios after Israeli fighters launched 50 raids on the residential buildings, agricultural lands, Gaza Port and destroyed office of chief of Hamas's political bureau Ismail Hanya in Gaza.
Hamas Spokesperson Fawzi Barhom said that Hamas launched 40 rockets on Israel after Israeli fighters launched 15 air raids on Gaza following the truce.
The joint chamber of the Palestinian resistance factions stated that the factions would continue to ceasefire for as long as Israel would commit to the truce.
Israel captured the Golan Heights from Syria in the 1967 Six-Day War and annexed it in 1981. But the move was not recognized internationally, and UN Security Council Resolution 242 upheld the "inadmissibility of the acquisition of territory by war."
Edited translation from Al-Masry Al-Youm